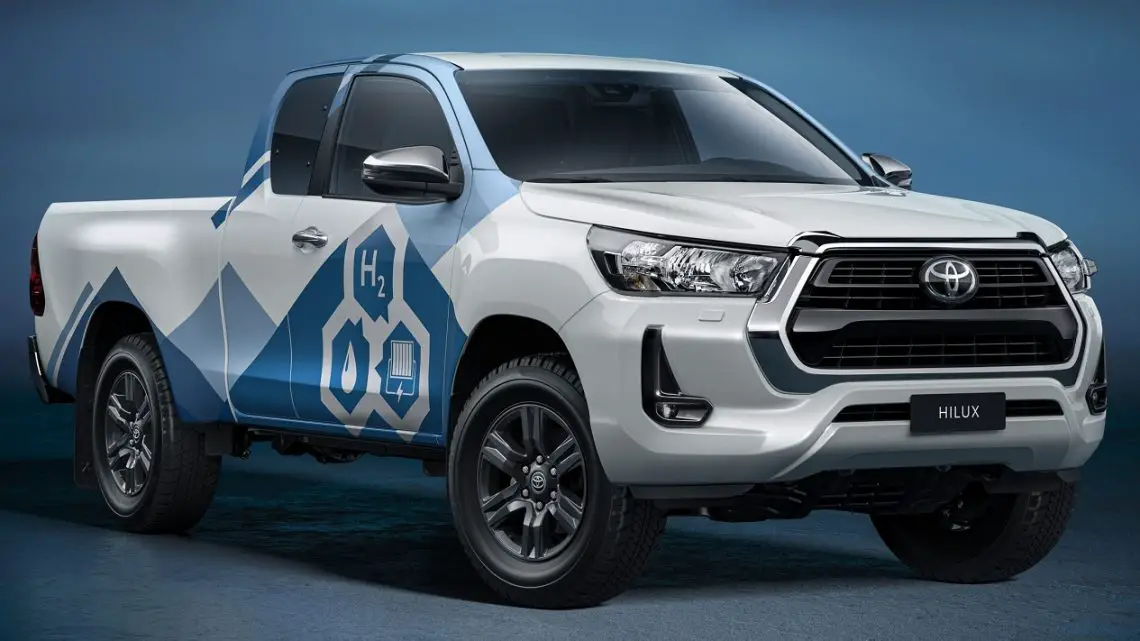 Ricardo and Toyota collaborate on light commercial hydrogen fuel cell truck
December 7, 2022
The company is playing a critical supporting role in a larger collaboration led by the automaker.
Ricardo has announced that it is collaborating on a new light commercial fuel cell truck prototype development project with Toyota and the Advanced Propulsion Centre (APC) in the United Kingdom.
The company announced that it is playing an important supporting role in this new H2 partnership.
The substantial multi-year project recently announced that it is receiving millions in funding for the development of its first zero carbon emission hydrogen fuel cell truck in the United Kingdom. This will take the form of the Toyota Hilux, which will be modified in a redesign that will allow it to run on H2. This first of its kind vehicle in the UK and it will be manufactured and assembled at the automaker's facility in Derby. Its prototype is slated for production in 2023.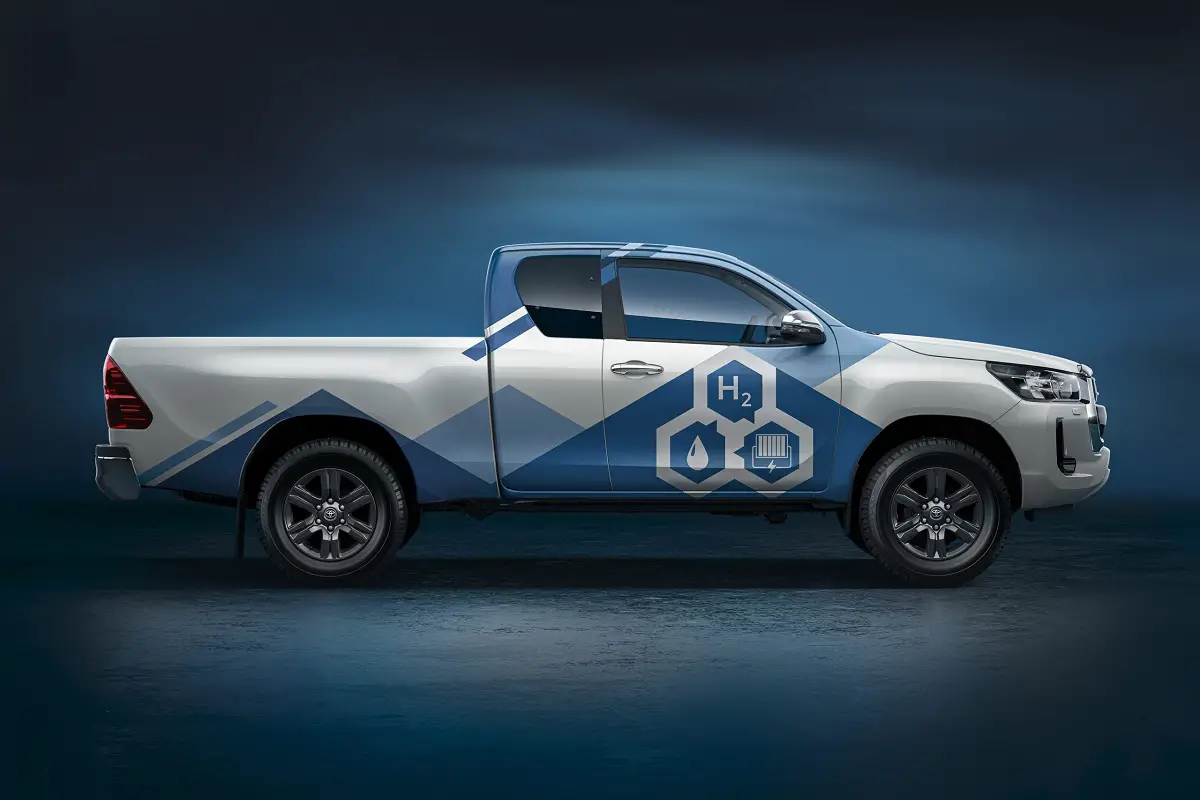 Ricardo was selected as one of Toyota's partners because of its advanced propulsion technology experience as well as its expertise in integration of hydrogen fuel cells. This experience includes its work on the first H2 transport hub in the United Kingdom.
Ricardo will be responsible for critical systems integration into the hydrogen fuel truck.
The company's role will involve integrating the entire H2 fuel cell as well as the H2 storage system and controls, which include everything from the design to analysis and validation. This integration will make certain that all systems operate efficiently to provide superior vehicle range and to support longevity and reliability.
Ricardo will also support the consortium by contributing to the complete turnkey solution delivery. This will offer Toyota enhanced agility within the UK supply base in addition to a faster design turnaround for low volume manufacturing.
"Ricardo is world-renowned for its innovation, R&D capabilities and is a trusted engineering partner to businesses operating in the global automotive, aerospace, rail, environmental and defence sectors," said Ricardo President of Emerging Mobility, Automotive and Industrial Adrian Schaffer in a recent news release about the hydrogen fuel truck project.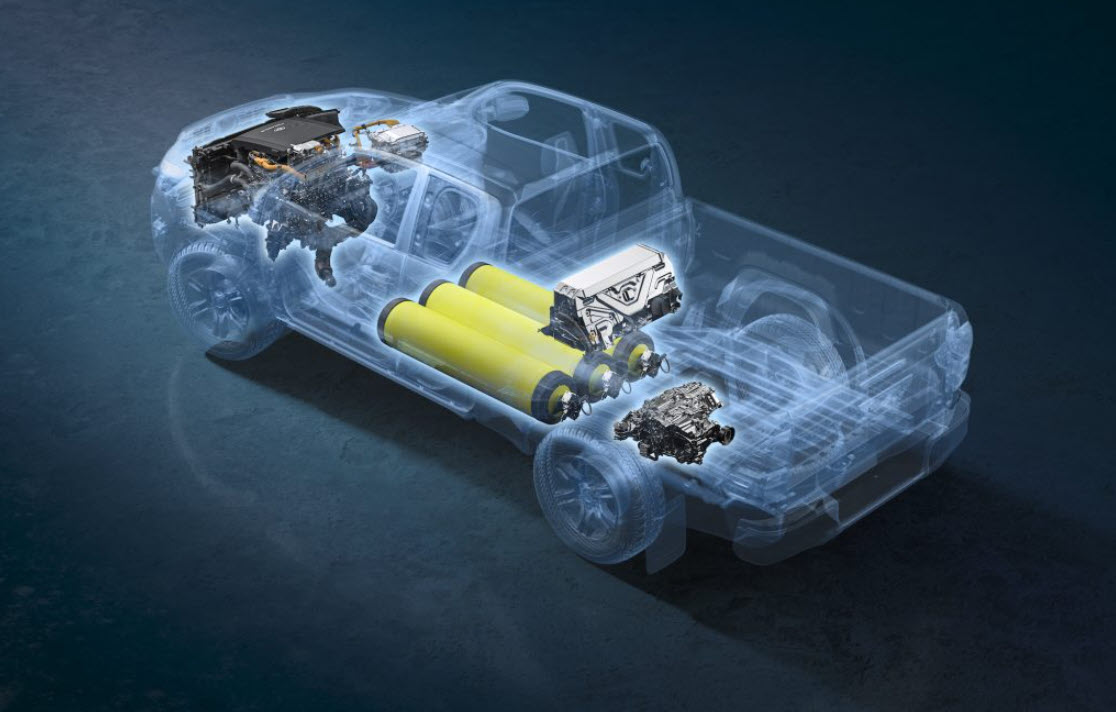 "We're delighted to be working on this project, applying our expertise in the integration of technologies, and supporting the production of a first-of-a-kind for Toyota in Europe and the UK. Our engineering expertise and experience in hydrogen fuel technology and its integration into a variety of applications across several sectors, including light commercial vehicles, is supporting our growth in this industry."
Toyota hydrogen car update…
We have been seeing Toyota as a revolutionary force within the automotive industry by investing heavily in hydrogen technology. From developing fuel cell vehicles like the Mirai to turbocharged 1.6-litre 3 cylinder variants of their Corolla and GR Yaris running on H2, there have been several examples that Toyota has shown off its pioneering capabilities. The Japanese giant could even offer a V8 engine powered by hydrogen for LandCruiser overseas soon so stayed tune for more!
Vote here for our GH2 poll, your opinion matters – What do you think is the BIGGEST problem stopping the world from using more green hydrogen?