Geothermal energy could solve Tanzania's power crisis
August 27, 2014
The Tanzania Geothermal Development Company intends to produce up to 4,000 MW of geothermal power by 2017.
The company, which was established by the Tanzanian government and is a subsidiary of Tanesco (Tanzania Electric Supply Company), was created to help the African country make effective use of its geothermal energy potential in order to generate electricity for the nation, accelerate social and economic development, and help with a rapidly increasing power crisis.
Tanzania has been found to be very suitable for producing this form of renewable energy.
The Minister for Energy and Minerals, Prof Sospeter Muhongo, stated that the country has "huge potentials in geothermal since Tanzania has the largest share of the East Africa's Rift Valley system. I should admit that we have delayed to make use of this opportunity." He also said that "Lake Ngozi in Mbeya has so far been identified as a suitable location to start generation."
It has been confirmed by experts that the country, which is located in East Africa, is home to the largest part of both the Western and Eastern Arm of the East African Rift Valley system, and it is highly suitable for geothermal power production.
Kenya has also greatly benefited from geothermal energy.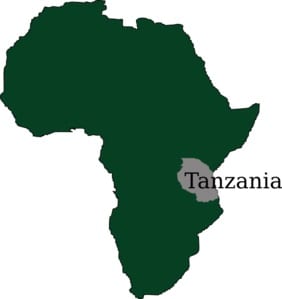 The vice-president of Tanzania, Dr. Mohamed Gharib Bilal, commented that their neighbors, Kenya, with whom they share the rift valley, have already tapped into and made good use of the alternative energy source. The vice-president noted that while Kenya generates around a quarter of its energy from geothermal, Tanzania has barely produced a kilowatt of power from it.
He has said that due to the country relying so heavily on hydropower, this has resulted in an energy crisis because irregular weather conditions have made hydropower a less reliable source of power for the nation.
Tanzania will be collaborating with other countries, including the U.S., Germany, Italy, and Japan to obtain the expertise and knowledge that is required to enable the country to make the most of the renewable source.
In addition to geothermal energy, other renewable options that are being explored by the African nation for electricity generation include solar energy, biomass-biogas combination, and waves & tides.