Geothermal energy system being developed in the Philippines
February 4, 2014
New geothermal power plant is under construction on Mindoro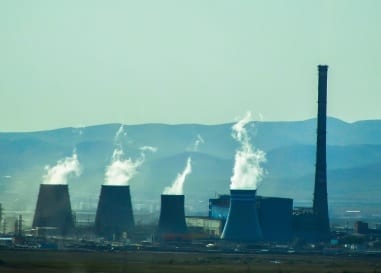 A new geothermal energy facility is taking root on Mindoro island in the Philippines. The facility is being built and will be managed by Emerging Power. The Montelago Geothermal Power Plant, as it is being called, is expected to begin producing electrical power at some point in 2016. The facility is expected to have a total energy capacity of 40 megawatts. The new energy system is expected to help reduce the cost of electricity in the Philippines while also guarding against the possibility of power outages.
Power plant is expected to cut down on energy rates by 40% in 2016
Emerging Power anticipates that the geothermal energy system will reduce electricity rates by 40% by the end of 2016. This would translate into approximately $441 million in energy savings over the next four years. The Philippines has begun turning to renewable energy for environmental and economic reasons. Geothermal power is expected to help boost economic activity throughout the country while also helping the country move away from fossil-fuels.
Unreliable energy infrastructure leads to frequent power outages for island communities
Many of the Philippine islands are prone to blackouts because of their unreliable access to electrical power. Modest storms can often lead to power outages that last days, but renewable energy systems may be able to solve this problem. Solar panels, for instance, can produce electricity with relative ease and make this electrical power readily available. Geothermal power plants can do the same, but a poor energy infrastructure may make it difficult for the energy generated by the new Montelago Geothermal Power Plant to be delivered to some parts of the country.
Countries continue to show attention to geothermal power as alternatives to oil and coal see more demand
Many countries are beginning to increase their focus on geothermal power as they continue to look for alternatives to fossil-fuels. Unfortunately, geothermal potential is now something that is common in many parts of the world. Countries that are located in regions that have a significant degree of geologic activity tend to have the most geothermal potential available to them.