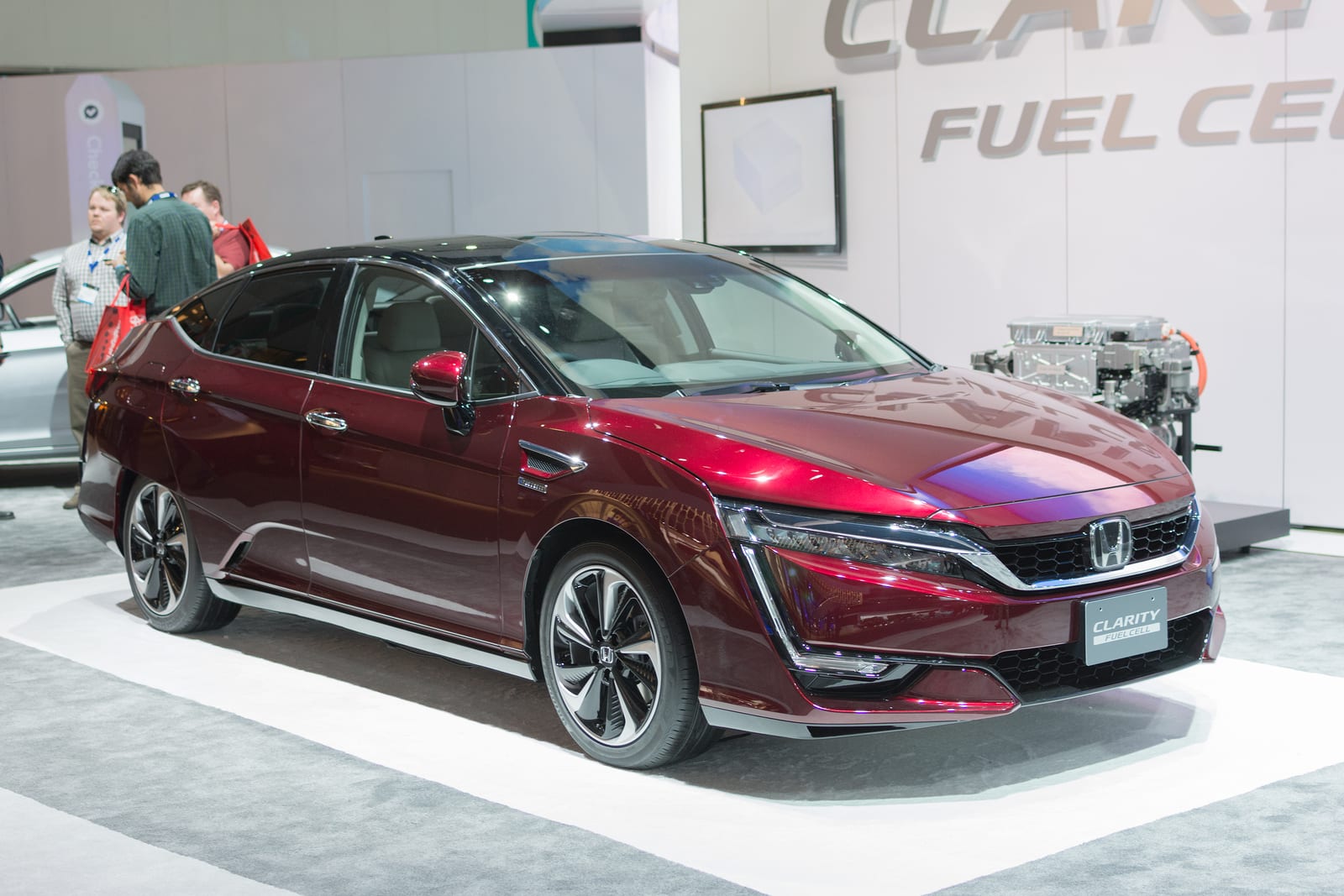 Honda's Clarity Fuel Cell vehicle comes to California
December 21, 2016
Automaker delivers the first of its new fuel cell vehicles
Honda has delivered the first of its 2017 Clarity Fuel Cell vehicles to customers in Southern California. The automaker has been working to develop a new fuel cell vehicle for several years and it was one of the first to launch such a vehicle in California several years ago. Currently, the Clarity Fuel Cell is only available for lease, with some $15,000 worth of hydrogen fuel being offered to drivers. Honda hopes that the new vehicle will attract strong support from those interested in clean transportation.
Clarity Fuel Cell can travel 366 miles on a single tank of hydrogen
According to Honda, the Clarity Fuel Cell can travel up to 366 miles on a single tank of hydrogen fuel. The vehicle can comfortably seat five and does not produce any harmful emissions while operating. The Clarity joins other vehicles being launched by automakers in California, which have begun to find some degree of traction among consumers, businesses, and government agencies. California has become a very attractive home for clean vehicles because of government policies as well as the availability of hydrogen fuel stations in many parts of the state.
Honda will eventually expand its dealership network in California
Honda has approved 12 dealerships throughout California to offer the Clarity Fuel Cell. Six of these dealerships are located in Southern California. Honda plans to expand its dealer network to make the new fuel cell vehicle available to more consumers in the future. Per the lease being offered by Honda, the Clarity Fuel Cell will initially be available for $369 a month for 36 months. The lease program also offers several benefits, such as access to ample hydrogen fuel for the Clarity, as much as 21 days of Avis Luxury Rental, and roadside assistance at any time of the day.
Fuel cells may become very popular in the future
Honda believes that fuel cells will have a major role to play in the future of transportation. Automakers are feeling greater pressure to reduce the emissions generated by their vehicles. As such, they have begun to focus on fuel cell technology, creating vehicles that generate no emissions and operate on electricity. Honda already has experience with such technology and aims to build upon the success it has experienced in the past.