Hydrogen fuel cell developer enters into new partnership in Thailand
February 26, 2014
AFC Energy to participate in waste-to-energy projects in Thailand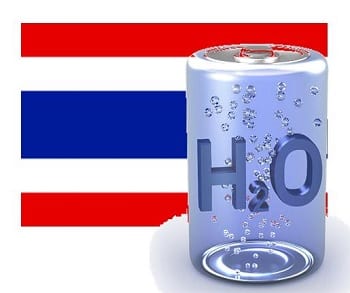 AFC Energy, a prominent developer of hydrogen fuel cells in the United Kingdom, has signed an agreement with Waste2Tricity International and Alter NRG to participate in new projects that will take place in Thailand. These projects have to do with converting organic waste into energy. This concept is not new and has been gaining more attention in recent years, especially as developing countries begin to look for effective ways to manage organic waste while also producing electrical power.
Organic waste continues to be a problem for countries with rapidly expanding populations
Organic waste can be a major problem. If waste is not managed adequately, it can lead to widespread sickness in both humans and animals and can end up contaminating water supplies and other vital resources. In Thailand, finding effective ways to manage organic waste is tied to a rapidly growing population. As the population of Thailand continues to expand, so too does the country's energy demand. Waste-to-energy endeavors may be able to solve two problems with one solution.
Companies investigate the potential for new projects in Thailand as well as the viability of domestic fuel cell production
Per the agreement, the three companies will work together to investigate the potential for large-scale waste-to-energy projects. AFC Energy will also be investigating the viability of producing fuel cells directly in Thailand. This would reduce the time needed for fuel cells to be deployed for any projects that take root in the country. The companies will also petition the Thai government for incentives that may help lower the cost of fuel cells production and provide financial support for waste-to-energy projects.
Thailand has a moderate interest in fuel cells
Thailand has shown strong interest in renewable energy in recent years, but little interest in specifically fuel cells. Hydrogen fuel cells are quiet expensive to produce, which means that companies like AFC Energy often rely on subsidies provided by governments in order to participate in ambitious projects. Private investors also provide a considerable amount of support to these projects, but without government support, these projects rarely manage to take form.