Hydrogen fuel cells gain favor of shipbuilder
November 29, 2013
Fuel cells to be used to power luxury ship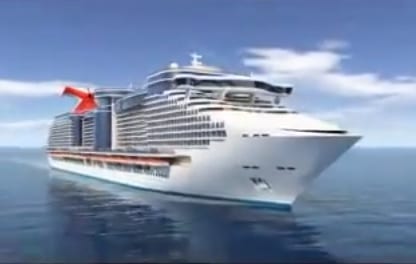 Nuvera Fuel Cells, a prominent developer of fuel cell technology, has announced that it will be working with , an Italian shipbuilder, on a new project. The project involves using fuel cell technology to power high-end vessels. These energy systems are becoming more common in the maritime sector as shipbuilders and operators look for ways to cut the emissions that are associated with ocean travel. Fuel cells could also help the industry avoid some of the costs associated with traditional forms of energy.
Fuel cells to be used for auxiliary power
Nuvera Fuel Cells will be providing its Orion fuel cell systems to Fincantieri for the project. Nuvera is set to deliver eight of these fuel cells to the shipbuilder in the coming weeks. These fuel cells will be used for auxiliary power and as range extenders for a ship's batteries. These energy systems produce no noise while they are generating electrical power, which may be a boon considering the fact that they will be used on a luxury ship.
Hydrogen fuel continues to gain more attention in transportation sector
The fuel cells from Nuvera run on hydrogen fuel and fall into the proton exchange membrane category. These fuel cells are quite popular in the transportation sector, where they are being used by automakers to develop a new generation of zero-emissions vehicles. Fuel cells are typically quite expensive, but Fincantieri is eager to discover what benefits can be attained through the use of these energy systems and, as such, as no concern regarding cost at this time.
Shipbuilder plans to install fuel cell in new ship in 2014
The project is slated to begin in December, with Nuvera planning to deliver the final of its eight Orion fuel cells to Fincantieri by the middle of 2014. The shipbuilder will install these fuel cells in one of its new luxury ships and will examine their performance for several months. Depending on the success of the project, Nuvera may help fuel cells establish a stronger foothold in the travel sector, especially when it comes to maritime ventures.