Wind energy boasts of strong performance in Iowa
November 29, 2013
Iowa finds success in wind power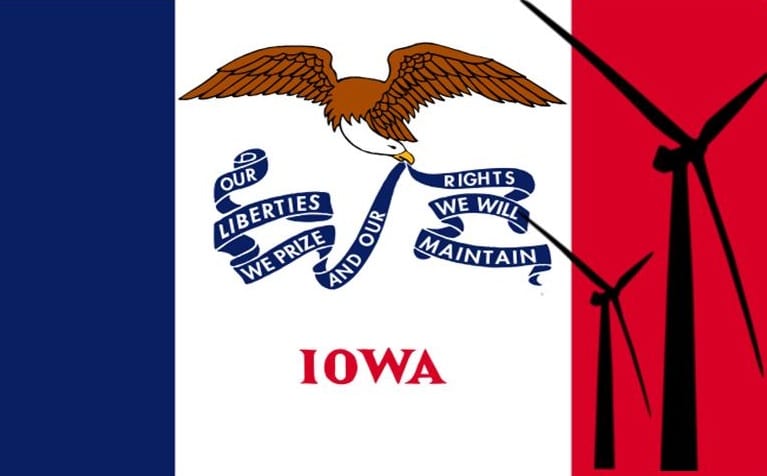 Environment Iowa has released a new report highlighting the benefits of the state's wind energy sector. Iowa is home to one of the strongest wind markets in the U.S. and wind power has proven to be an economic and environmental boon for the state. Like other states, Iowa has ambitious plans concerning emission reduction and the adoption of renewable energy. In order to achieve success with these plans, the state has turned to wind power, believing it to be an ideal form of renewable energy.
Wind helps cut emissions
According to the report, wind energy generation has helped offset more than 8.4 million metric tons of carbon dioxide emissions, the majority of which are produced by vehicles and conventional utilities burning fossil-fuels to produce electricity. The report notes that this is equivalent to taking 1.7 million vehicles off the road and the wind sector has been one of the strongest forced behind progress regarding Iowa's emissions reduction endeavors.
Water is being saved thanks to wind farms
Wind energy is not only cutting into emissions, of course. The report shows that wind farms are reducing the amount of water that is being consumed by the state. According to the report, the wind sector currently saves approximately 3.8 billion gallons of water on an annual basis, enough to meet the needs of some 158,000 people. This water is helping mitigate the stresses being caused by ongoing draught that has been reported throughout the state for the past several months.
Iowa proves attractive to wind developers
In terms of geography, Iowa is well suited for wind energy. The state is home to vast expanses of open land that allows wind currents to build up a significant degree of force. The state also leverages the Production Tax Credit, a federal incentive designed to support the adoption of wind power, in order to attract energy companies and investments to its wind sector.