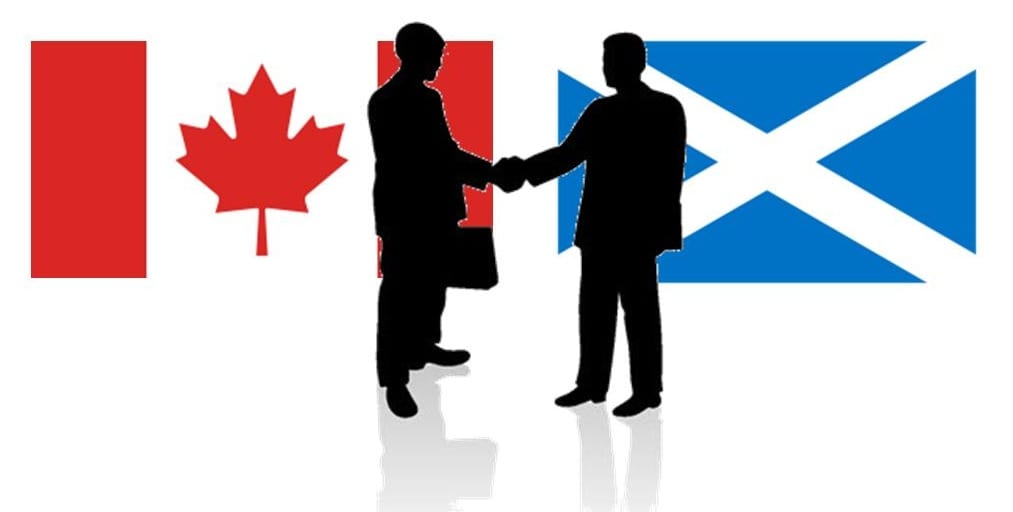 Hydrogen fuel organizations team to promote trade
June 25, 2013
Hydrogen fuel organizations sign groundbreaking Memorandum of Understanding
The Canadian Hydrogen and Fuel Cell Association (CHFCA) and the Scottish Hydrogen and Fuel Cell Association (SHFCA) have signed a groundbreaking Memorandum of Understanding this week. The two organizations have come together to form a trans-continental partnership that is designed to promote hydrogen fuel cells and their various uses. The new partnership is expected to boost international trade and relations, especially when it comes to the matter of renewable energy and clean technology.
Organizations continue to promote the capabilities of fuel cells
Both the CHFCA and the SHFCA have a strong interest in promoting hydrogen fuel. The two organizations have lauded the capabilities of fuel cells and similar technologies for some time, encouraging businesses to adopt these energy systems for economic and environmental gain. In Europe, hydrogen fuel cells are making strong progress, most of which is being seen in the transportation sector. This progress is somewhat more modest in North America, where hydrogen fuel has yet to win the same support it enjoys elsewhere in the world.
Partnership will focus on trade
Through this new partnership, the two organizations will primarily focus on developing new trade strategies concerning hydrogen fuel cells. Both organizations are keen to see the fuel cells from their countries move overseas to take advantage of new opportunities. Many fuel cell developers have also expressed such interests, especially those based in North America. For these North American companies, Europe is home to vast opportunity, largely due to the strong focus on renewable energy that has been emerging throughout the European Union.
Organizations may be able to spread the popularity of fuel cells
The partnership between CHFCA and SHFCA may be considered groundbreaking, but Canada and Scotland have a long history of working together in the matter of renewable energy. This history is expected to serve well as the two countries work together to develop new trade arrangements and further their work to promote hydrogen fuel cells and highlight the benefits that can be had through using these energy systems.