Hydrogenics to deliver hydrogen fuel cells to Alstom Transport
May 29, 2015
Hydrogenics and Alstom Transport sign 10 year agreement
Hydrogenics, a developer of hydrogen fuel cells and hydrogen production technologies, has announced that it has signed an exclusive supply agreement with Alstom Transport, a leading transportation organization based in Europe. Per the agreement, Hydrogenics will provide Alstom with hydrogen fuel cells, which will be used to power new transportation solutions that are to go into service in France and elsewhere. These fuel cells will be delivered in near future and Hydrogenics will provide 10 years worth of maintenance and services for these energy systems.
Hydrogen fuel cells continue to gain traction in the transportation sector
Hydrogen fuel cells have become quite popular in the transportation space. These energy systems produce electricity without producing harmful emissions. This has made them an attractive option for organizations that want to become more environmentally friendly. Transportation companies are showing more interest in fuel cells for this reason and companies like Hydrogenics stand to benefit from this growing interest. In Europe, governments have been working to promote clean transportation somewhat aggressively, highlighting fuel cells as a way to comply with emissions regulations in several countries.
Agreement valued at $50 million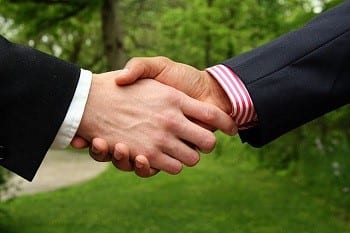 The agreement between Alstom Transport and Hydrogenics is valued at approximately $50 million, making it one of the largest deals of its kind in the world. The deal will span 10 years, during which time, Hydrogenics will provide support for the fuel cell systems that it delivers. These fuel cells are expected to be used to power vehicles. These vehicles will need access to hydrogen fuel in order to operate effectively.
Clean transportation is gaining momentum throughout Europe, as countries embrace hydrogen fuel cells
Much of Europe lacks a comprehensive hydrogen fuel infrastructure, which would limit the appeal of fuel cell vehicles made for consumers. Public transportation is somewhat different, however, as access to hydrogen is somewhat more available. Fuel cells are expected to play a major role Europe's transportation space in the future, especially as countries begin to place more focus on clean transportation.