Hyundai is growing more ambitious in clean transportation
June 8, 2016
Hyundai plans to develop 26 clean vehicles through 2020
South Korean automaker Hyundai is growing more ambitious on clean transportation. The company has announced that it plans to have at least 26 clean vehicles in its portfolio by 2020.  Included will be six battery electrics and two fuel cell vehicles. Hyundai already has a fuel cell vehicle on offer and was among the first automakers to bring such a vehicle to the commercial market. Clean vehicles have become a priority for Hyundai, as the automaker intends to become more environmentally friendly and comply with emissions regulations in leading markets.
New Ioniq seeks to compete with the Toyota Prius
One of the company's new clean vehicles will be the Ioniq, which is designed as a hybrid car. Hyundai has engineered the vehicle to directly compete with the Toyota Prius, which has long held a leading position as one of the auto industry's leading hybrid vehicles. The Ioniq will be making use of new architecture that is designed for hybrid and electric vehicles, making it more durable and efficient. The new Ioniq is expected to reach the market later this year.
Hydrogen fuel cells remain a focus for Hyundai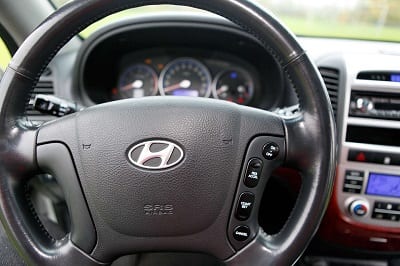 Fuel cell vehicles will receive some attention from Hyundai, as the automaker believes that such vehicles hold great promise in the transportation market. These vehicles are equipped with hydrogen fuel cells, which generate electricity but do not produce any harmful emissions. Unlike batteries, fuel cells have higher performance and can enable a vehicle to operate for longer periods of time. While Hyundai has shown faith in hydrogen fuel cells, the automaker will not focus exclusively on this technology to developer clean vehicles in the future.
Hyundai seeks to unseat Toyota as the leading clean vehicle maker
Hyundai will be competing with other automakers in the clean transportation space. The company has made note that Toyota has several decades worth of experience with clean vehicles, having sold millions of hybrid cars over the past several years. Toyota has established itself as a leading producer of clean vehicles, but Hyundai is keen to take this title for itself in the future.