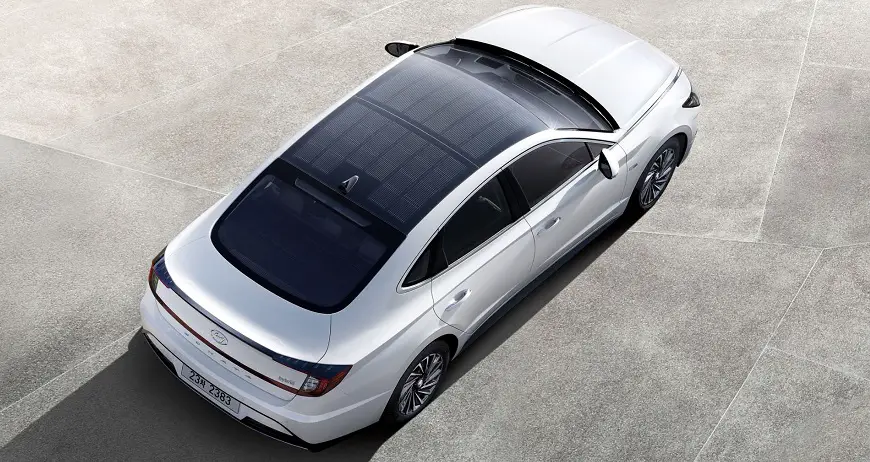 Hyundai launches hybrid solar panel car with a PV panel roof
August 8, 2019
A new model of the Sonata is equipped with solar panels to help charge its battery.
South Korean automaker Hyundai has released a solar panel car version of its Sonata hybrid. The vehicle, which has solar panels on its roof, can supposedly generate enough energy from the sun to provide the battery with up to 60% of its power.
The solar panels provide enough power to propel the Sonata for 1,300 km a year.
More specifically, Hyundai said that the panels on its solar panel car could charge between 30% and 60% of the battery. To generate up to 60% power, the company says that the solar roof would need to be used for six hours a day.
Additionally, the panels can provide sufficient power to propel the vehicle for 1,300 kilometers (800 miles) a year.
"Solar roof technology is a good example of how Hyundai is moving towards becoming a clean mobility provider," said, Heui Won Yang, senior vice president of Hyundai, Sky News reports.
"The technology allows our customers to actively tackle the emissions issue".
The Hyundai solar panel car will soon be available in the US.
Currently, this new eco-friendlier model of the Sonata is on sale now in Korea and will soon be coming to the US.
Beyond this Sonata model that comes equipped with the solar panels, Hyundai reportedly has plans to roll out the solar roof technology to other vehicles across its range in the years to come. Essentially, the panels will be offered as an optional extra.
Hyundai isn't the only automaker to use solar energy to help provide green power to its vehicles. Last month, Hydrogen Fuel News reported that Japanese car maker Toyota intends to launch a drivable solar-powered electric vehicle. Called the Prius PVH, public road trials were slated to commence at the end of July.
Hyundai's solar panel car, on the other hand is a hybrid and is not an emission-free vehicle. As such, the panels are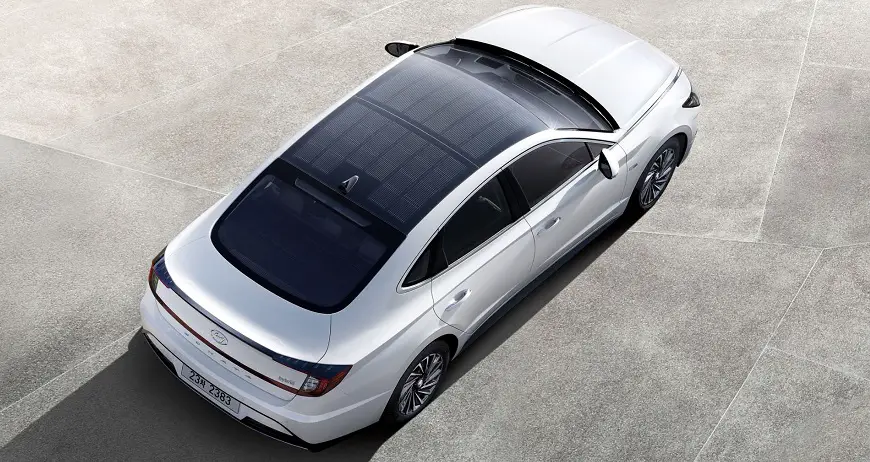 there to only play a supporting role in powering the car. That being said, the company hopes that one day they will be able to produce vehicles that are free of fossil fuels.