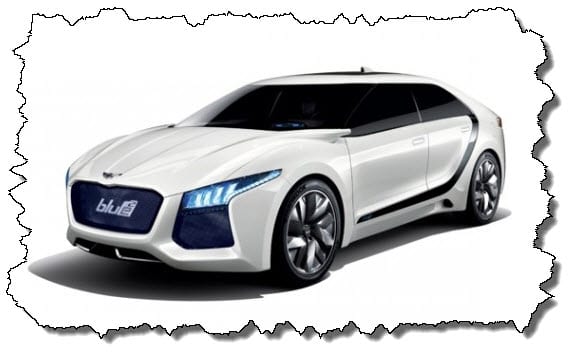 Hyundai unveils their entry into the race for fuel cell supremacy
July 21, 2011
Korean carmaker Hyundai has joined the ranks of manufacturers launching hydrogen powered vehicles ahead of schedule.
The company unveiled their new Blue2 hydrogen fuel cell concept car at the Seoul Motor Show. While Hyundai insists that the model is strictly a concept of what their hydrogen vehicles will be in the future, the actual car itself is surprisingly practical and geared toward commercialization. It should come as no surprise, then, that Hyundai plans to launch their concept into the commercial market in 2014.
The Blue2 is designed specifically to give the automaker a "leading edge" in the emerging hydrogen fuel cell market. Several other manufacturers will also be releasing their iterations of fuel cell vehicles to the market in 2014, but Hyundai believes they may have the upper hand.
The company claims that their fuel cell is far superior to more conventional models and far exceeds their expectations of efficiency.
On paper, Hyundai's fuel cell is no different from other models. It derives electricity from hydrogen and its only byproduct is water. This fuel cell, however, does not have a platinum catalyst and may indeed be the first of its kind in the auto industry. Instead, the fuel cell makes use of a proton exchange membrane (PEM), which acts as a catalyst to generate electricity but significantly reduces the cost of the fuel cell itself. While Hyundai is still tight-lipped regarding their plans for a 2014 launch, their inexpensive, yet powerful fuel cell may prove to set the company apart from its competitors.