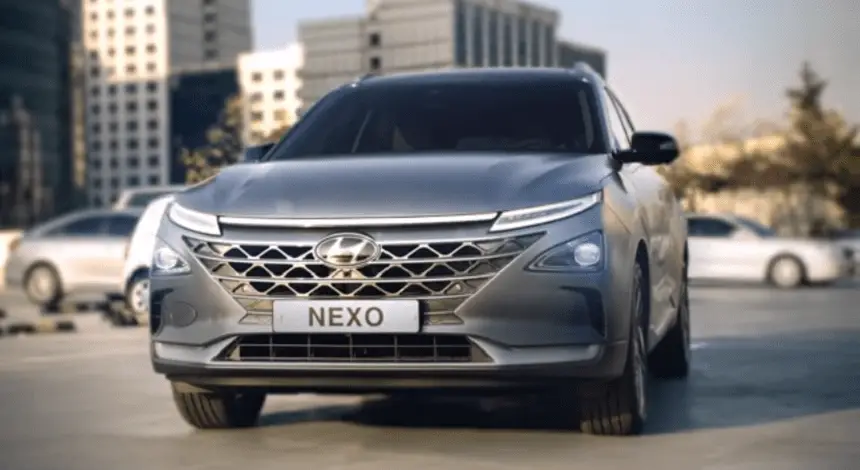 Hyundai's 2019 NEXO SUV soon to arrive at select South California dealerships
December 14, 2018
The first models are expected to having a starting price tag of less than $60k.
Hyundai's brand new and highly anticipated 2019 NEXO SUV, a fuel cell-powered vehicle, will soon be available at select dealers in Southern California. The vehicle, which has an estimated range of up to 380 miles, will start at an entry-level price of $59,345, according to CarsDirect.
The NEXO Limited will cost an extra $3,500 more than the entry-level Blue.
Car buyers who want additional touches beyond the entry-level NEXO Blue, can buy the NEXO Limited. This version will have a starting price of $62,845 and will have multiple upgrades to the lower priced model.
For instance, the entry-level Blue version reportedly features LED headlights, 17-inche alloy wheels, heated power seats, and a synthetic leather interior. It is also equipped with a full array of driver assistance features, such as auto emergency braking, adaptive cruise control, blind spot warning, etc.
On the other hand, drivers who want to spend the additional $3,500 for the Limited will get 19-inch alloy wheels, a heated steering wheel, a power sunroof, an 8-speaker Krell audio system, a surround-view monitor, ventilated front seats and a hands-free power liftgate.
The prices of both 2019 NEXO SUVs include a $1,045 destination fee and are eligible for some of the state's incentives, such as the California Clean Vehicle Rebate, which offers up to $5,000 in rebates for buyers who meet the rebate requirements.
The 2019 NEXO SUV could be an ideal alternative for Californians seeking a clean-powered vehicles.
CarsDirect notes that the NEXO's MSRP puts it at only $60 higher than the Toyota Mirai sedan, which has a range of up to 312 miles, 68 miles less than the NEXO's 380 miles. While the Honda's hydrogen-powered vehicle, the Clarity, is able to reach 366 miles of driving, it is presently listed as being unavailable on Honda's site and isn't expected to return until the spring of next year.
Moreover, the NEXO is also a cheaper clean-powered SUV option compared to the fully electric Tesla Model X SUV, which has less range. While the Tesla SUV is somewhere between a premium and luxury sport model, it's entry level model is capable of only 237 miles with a starting price of $85,200. While a longer-range version, the 100D, is available, and can last up to 295 miles, its price tag is nearly $100,000.
In addition to its 2019 NEXO SUV, Hyundai also offers other alternative fuel vehicles, such as the Ioniq, which is sold as a hybrid, a plug-in hybrid or full-electric vehicle as well as the Sonata, which is also available as a hybrid and plug-in hybrid.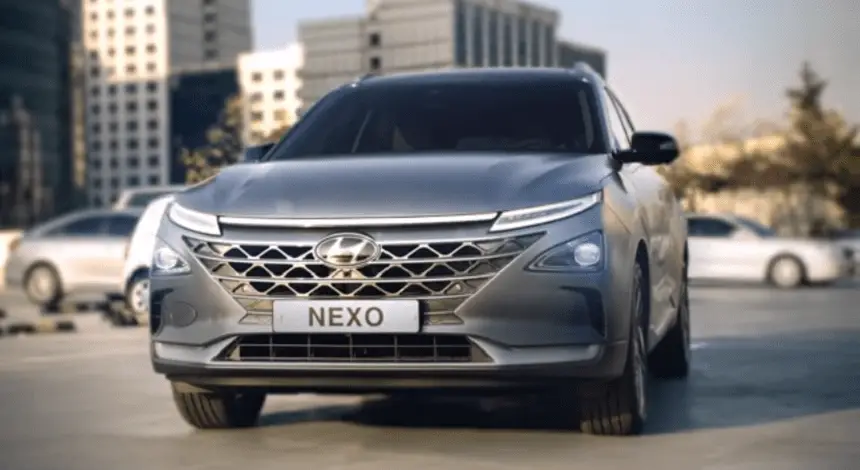 The South Korean automaker has big plans for hydrogen fuel cell technology. According to a recent Hydrogen Fuel News report, Hyundai plans to expand its fuel cell systems production capacity to 700,000 units per year as part of its "FCEV Vision 2030."