India's solar energy capacity reaches a new high
April 10, 2014
Solar capacity continues to grow throughout India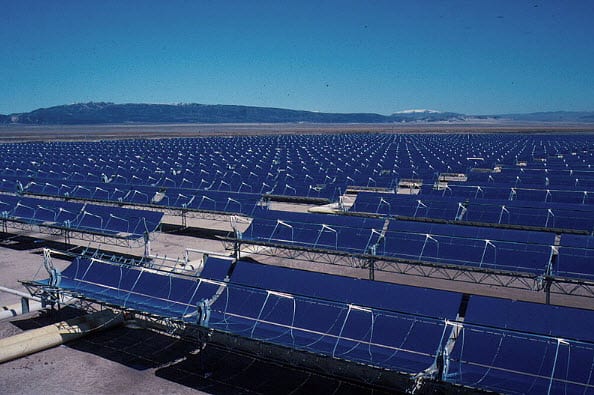 India's solar energy capacity has reached a new milestone. The country has been laboring to develop its solar power sector for some time, but progress has been quite slow. The country's National Solar Mission has been enforcing the Renewable Purchase Obligation, which is meant to aggressively promote the adoption of clean energy throughout India. As demand for clean power grows, new solar projects are finding the support they need from the energy government, and many of these projects have recently been completed, providing the country with new sources of clean energy.
India's solar capacity surpasses 2,600 MW
The country's solar capacity has surpassed 2,600 megawatts, with more than 950 megawatts of new capacity coming online over the past year. The majority of new capacity was commissioned by the Renewable Energy Certificate program, with approximately half of the country's total capacity operating under state solar policies. Currently, the state of Gujarat is the leader in terms of India's solar capacity, but the state only added 58 megawatts of new capacity over the past fiscal year.
Economic prospects of clean power have become very attractive to numerous countries around the world
Like other countries that have begun to focus on renewable energy, India sees a great deal of economic promise in solar power. Solar power is quickly reaching grid parity in many parts of the world, meaning that it is no more expensive than traditional fossil-fuels. Fossil-fuels are, however, becoming more expensive and the environmental issues associated with the use of oil and coal also have economic implications that could lead to serious financial problems in the future.
India is becoming a very promising market for solar power
India has become an active and promising solar energy market. Energy developers from around the world are working on breaking into India as a way to further expand their portfolios, but the Indian government has taken a cautious approach to the development of new energy projects throughout the country. Solar power remains a costly investment, and dumping funds into projects that will not be completed for several years is considered highly risky.