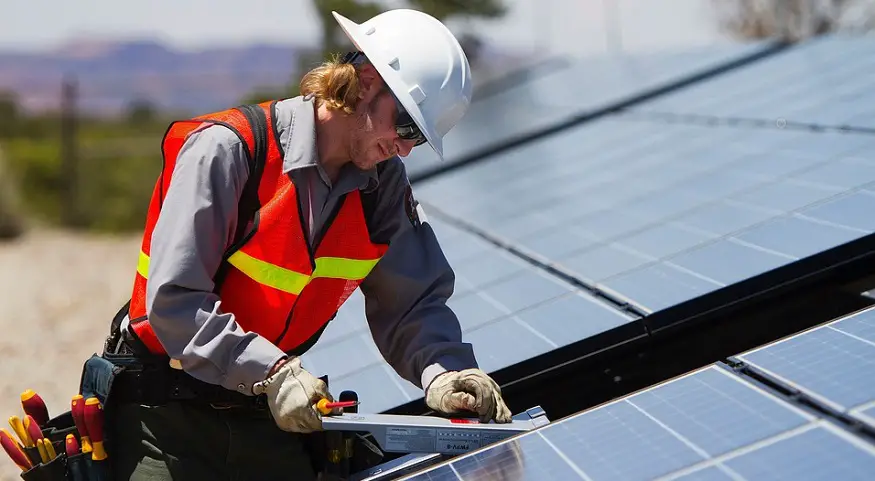 IRENA reports there are 11 million renewable energy jobs worldwide
June 19, 2019
More people were employed in renewable energy, worldwide, last year compared to the year before.
According to the latest analysis by the International Renewable Energy Agency (IRENA), there were 11 million renewable energy jobs filled across the globe in 2018. This is up from 2017, when there was 10.3 million employed in the sector.
The Solar power industry still employs the highest number of people.
IRENA's Renewable Energy and Jobs – Annual Review 2019 reveals that the solar photovoltaic (PV) industry continues to hold the top spot in terms of supplying the most renewable energy jobs in the world. Last year, PV jobs increased in India, Brazil and Southeast Asia. That being said, solar jobs were lost in the European Union, the United States, Japan and China.
Beyond solar, wind is the most dynamic of all renewable power industries. It reportedly accounts for one-third of the total renewable energy workflow, with most wind energy activities occurring on land. In fact, onshore wind energy is responsible for 1.2 million jobs.
Forty-four percent of global wind employment occurs in China alone. This is followed by Germany and the US.
That being said, wind wasn't the renewable that came in second after solar. After solar PV, liquid biofuels and hydropower employed more people worldwide than wind turbine energy.
Asia has 60% share of renewable energy jobs, globally.
Geographically speaking, Asia employs more than three million people in PV jobs, which is almost nine-tenths of the global total.
East and Southeast Asian countries have increasingly emerged alongside China as primary exporters of solar PV panels. Countries, such as Thailand, Malaysia and Vietnam were the reason for an increased share of growth in renewable power jobs in 2018. This allowed the continent to hold on to 60% share of renewables jobs worldwide.
China employed the most people in the renewables sector at 4.07 million people. EU countries came in second with 1.23 million, while Brazil followed in third with 1.12 million in 2018. The US was fourth with 855,000 and India fifth with 719,000.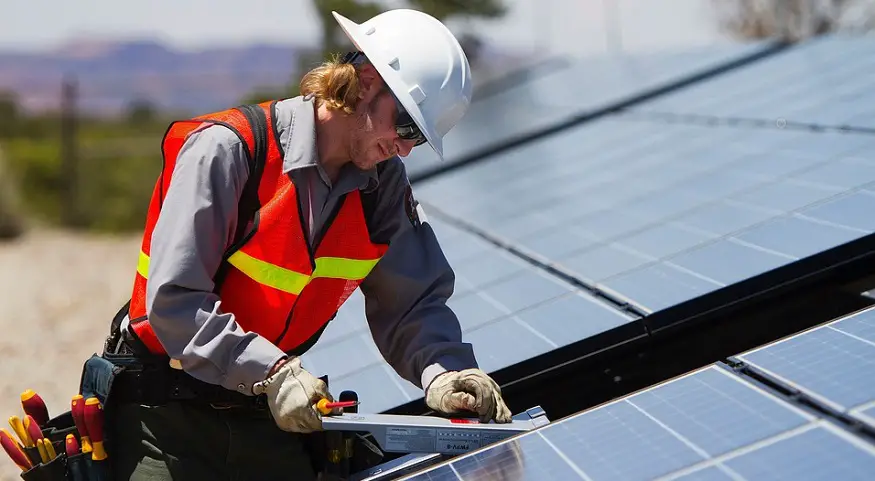 Interestingly, the IRENA renewable energy jobs report also stated that women presently make up 32% of the renewable power workforce, which is far higher than the 22% average reported for the global gas and oil industry