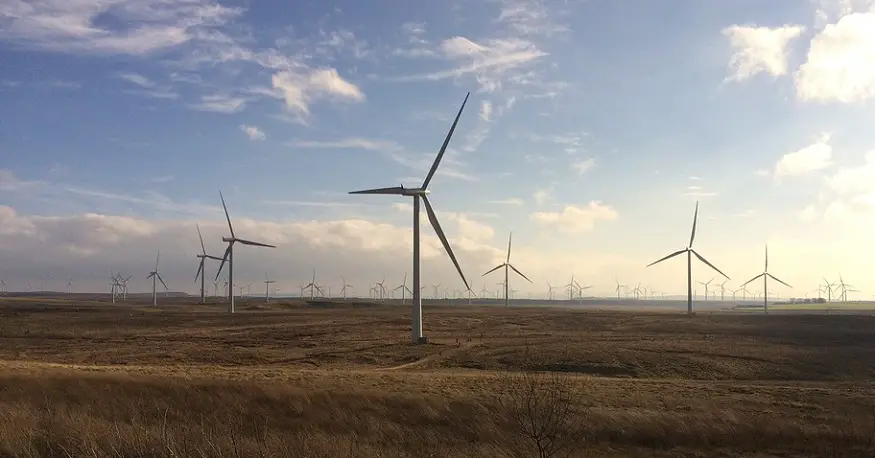 New wind power storage project to significantly improve UK renewable energy
June 11, 2019
Scottish Power is taking on the most ambitious battery power project in Europe.
The Glasgow-based energy company plans to undertake a huge wind power storage project and intends to build a "super battery" on the site of its Whitelee wind farm, which happens to be the largest onshore wind farm in the UK.
The massive battery system will store the power generated by the renewable energy site's turbines.
Whitelee wind farm, which is located on Eaglesham Moor, near Glasgow, has 215 wind turbines. The power generated from these turbines will be stored by the lithium-ion battery power system, which is expected to be the size of half a football (soccer) pitch.
The proposed 50 megawatt (MW) battery systems will make it the largest wind farm battery in the United Kingdom. The company claims that this system is a notable step toward providing baseload, or continuous electricity supply, for the UK renewable energy system.
The battery for the wind power storage has over double the power capacity of any existing battery in the nation. It will reportedly take an hour to fully charge and has the potential to release enough electricity over an hour to fully charge 806 Nissan Leaf vehicles over a total of 182,000 miles, according to a Scottish Power spokesperson, reports The Guardian.
Scottish Power has plans for a minimum of six more similar onshore wind power storage projects.
Over the following 18 months, the company intends to roll out similar projects across at least six of their largest renewable energy sites.
"Batteries will take renewable energy to the next level. It is a nice, neat solution to help use more and more renewable power in the UK, because that's what we need to be doing to reach a net zero-carbon economy," said Keith Anderson, Scottish Power's chief executive.
The battery storage will allow Whitelee to generate more renewable power by storing energy when wind speeds are high so that this electricity can be used when the wind dies down.
For instance, the batteries could charge overnight, at the point when demand for power is at its lowest, and then release electricity in the morning when the power demand from business and homes rise.
Furthermore, the on-site batteries for wind power storage will also be utilized to help balance the UK's choppy energy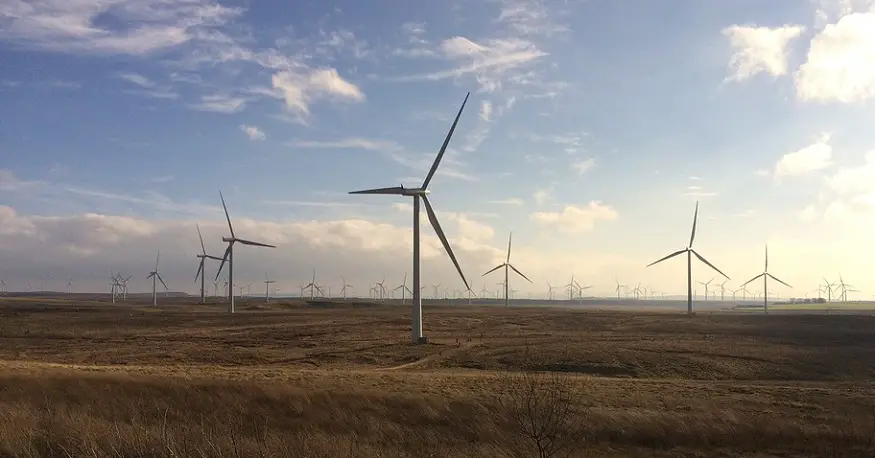 system, allowing for the release of short energy bursts to fill in the second-by-second fluctuations in renewable electricity generation.