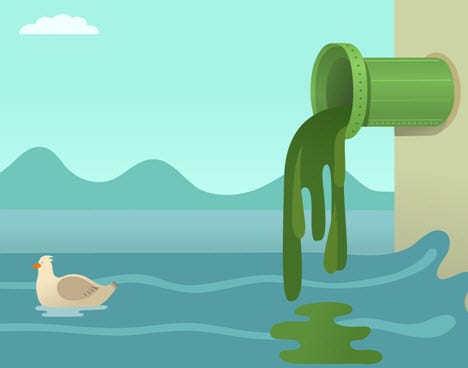 Major toxic waste leak in China highlights the danger associated with alternative energy
September 22, 2011
The JinkoSolar Holding Company, a Chinese solar panel manufacturing company, has issued a public apology for a disastrous toxic waste leak that occurred at one of their factories in Haining last week.
The event sparked a four-day long protest in which Chinese citizens expressed their outrage over the failings of the company. JinkoSolar has expressed its determination to rectify the issue and has vowed to clean up the toxic waste and repair any damage it may have caused.
According to a news report, the Haining facility has had trouble in the past meeting the standards for waste disposal set up by the Chinese government. Last week, a solid fluoride waste was leaked from the facility after being improperly stored. The waste reached a nearby river, which then spread the waste throughout much of the Zhejiang province.
The events caused a wealth of fish and livestock in the region to die, which led to violent protests from residents.
While the problems are caused by the company's failure to adhere to government regulations, the event has highlighted the potential danger associated with alternative energy technologies. Solar panel manufacturers produces a large amount of toxic waste, which, as evidenced by this recent environmental disaster, can cause major health problems to both people and animals.
Chinese regulators are looking into the issue and are likely to levy harsh actions against the company for their failure to adhere to appropriate waste disposal regulations.