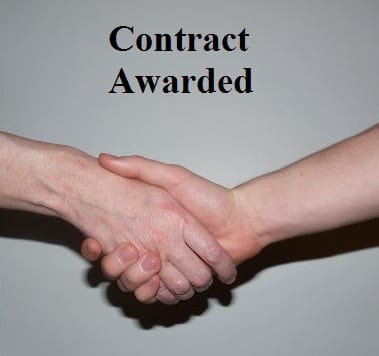 Megalim Solar Power wins contract from Israeli government
December 22, 2012

Megalim Solar Power to build new solar energy system for Israel
Megalim Solar Power, a joint-venture established by BrightSource Energy and Alstom, has won a contract for the construction of a new solar energy system in Israel. Israel is becoming increasingly interested in solar energy, as well as other forms of renewable power. Alternative energy may provide the solution the country needs to break away from fossil-fuels, which is becoming increasingly important due to the growing tensions in the Middle East. The new solar energy system from Megalim Solar Power is expected to be operational by 2017.
New energy system to produce 121MW of electricity
Megalim Solar Power will build the new solar energy system in the Nagev Desert. The energy system is expected to produce 121 megawatts of clean energy, which will be fed into Israel's existing energy grid. Shael Tzemach, Director General of Israel's Ministry of Energy and Water Resources, notes that the new energy system represents a positive sign for the country's economy. The country's renewable energy sector has faced significant challenges over the years but is becoming vastly more competitive due to the strong investments and the government support that the industry has received.
Megalim Solar Power will own and operate system for 25 years
According to the contract, Megalim Solar Power will plan, finance, build, and operate the new solar energy system for the next 25 years. After this time, the company will relinquish ownership of the system to the Israeli government. While Megalim Solar Power owns the systems, however, it will be selling energy to Israel at a rate much less expensive than traditional fossil-fuels.
New system will be part of the Ashalim 250MW project
The solar energy system from Megalim Solar Power is part of an overarching project from the Israeli government called Ashalim 250MW. This project was launched in 2008 and aims to bolster the country's use of solar energy as a primary power source. The project is designed to help the country reach its goal of garnering no less than 10% of all its energy from renewable sources by 2020.