Microsoft announces its largest wind energy deal to date
November 21, 2016
Microsoft forms new deal to acquire wind energy
Technology giant Microsoft has announced that it has signed its largest wind energy deal to date. The company will be using wind to generate electricity to its largest data centers in the United States. The latest deal is one of two new contracts that represent some 237 megawatts of capacity. These deals bring Microsoft's total use of wind energy to more than 500 megawatts. This continues Microsoft's trend of embracing renewable energy in an effort to reduce its production of carbon emissions and its reliance on old forms of energy production.
Bloom Wind to provide electricity to Microsoft
Microsoft worked with insurance company Allianz Risk Transfer to acquire electricity from a new project in Kansas. The project is being managed by Bloom Wind, which has a long history of developing large-scale wind energy projects. Microsoft has also signed a long-term contract with Black Hills Energy, through which it will be purchasing 59 megawatts of energy "certificates," which will be honored by two wind projects that Black Hills Energy manages. The deal with Bloom Wind represents the largest deal with a wind energy developer that Microsoft has formed.
Renewable energy will help Microsoft move away from fossil-fuels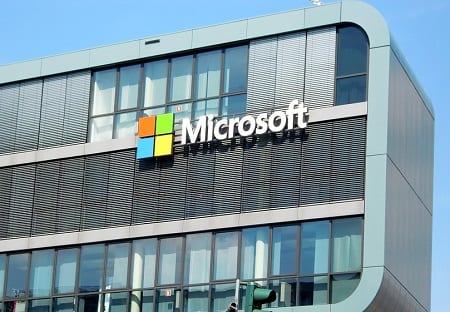 The electricity provided through these two deals will be used to power data centers that allow Microsoft's cloud computing network to function. Cloud computing is notoriously energy intensive, so the company's data centers require reliable access to a large amount of electrical power in order to operate. Microsoft has been eager to power these data centers with renewable energy, hoping to distance itself from fossil-fuels.
Several large companies are investing heavily in clean energy
Microsoft is just one of several companies embracing wind energy to power data centers. Recently, Amazon Web Services announced plans to invest in a large-scale wind farm being built in Ohio. Google is currently one of the world's largest investors in clean energy, highlighting various forms of clean power as the future. These companies have helped secure the ongoing growth seen in the wind energy sector, as well as in other clean power sectors.