Nevada solar energy market may get a boost thanks to world's largest solar project
October 18, 2016
Largest solar project in the world is being built in Nevada
Nevada's solar energy market recently suffered a grievous blow due to legislation being enacted within the state. The legislation requires solar customers to pay more for the electricity they consume through the use of photovoltaic systems. This legislation has had a dramatic impact on the state's solar energy market, with some developers opting to abandon the state due to poor business prospects. Nevada is, however, home to what will become the world's largest solar power project, which is expected to be able to produce electricity at all hours of the day.
SolarReserve could help revive Nevada's solar energy market
The solar project is being developed by SolarReserve, a company based in California. The project will rely heavily on concentrated solar power and will cost an estimated $5 billion to build. The project is massive in scope, but it could become a major boon for Nevada once it is completed and begins generating energy. Once completed, the project is expected to generate as much as 2,000 megawatts of electricity, which is enough to power approximately 1 million average homes.
Project will rely on concentrated sunlight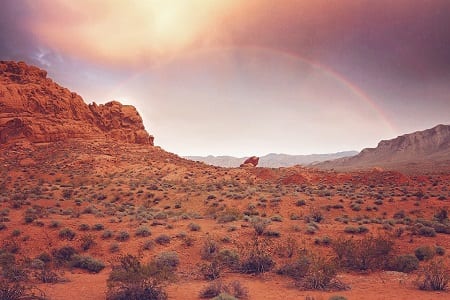 SolarReserve's new project will make use of more than 100,000 mirrored heliostats that will capture and amplify sunlight during the day. This sun light will then be used to heat molten salt, which is then used to generate steam for the purpose of generating electricity. The molten salt system that SolarReserve is setting up will also act as a form of energy storage, containing excess heat for long periods of time before it can be used to produce steam. This will allow the solar power system to generate electricity even when the sun is not shining.
Solar energy market could see some growth thanks to new project
Nevada's solar energy market may have slowed down considerably due to state policies, but the state still shows some promise in the solar sector. With companies like SolarReserve bringing large-scale projects to Nevada, the state's solar energy market may see some degree of revitalization. Whether or not this will be the case, however, remains to be seen. It will be several years before the new solar power system is up and running.