New hydrogen fuel station opens on Germany's autobahn
June 3, 2015
Germany aims to have 50 hydrogen stations in operation by the end of this year
Germany may soon have one of the largest hydrogen fuel infrastructures in the world. According to the Federal Ministry of Transport and Digital Infrastructure, the country will have 50 hydrogen fuel stations in operation in major cities and along major roadways by the end of this year. Germany has taken one of its first steps toward achieving this goal with the opening of the first hydrogen station on the country's autobahn. The station is located at the TOTAL service area on the highway between Wurzburg and Nuremberg.
Station developed by Daimler, Linde, TOTAL partnership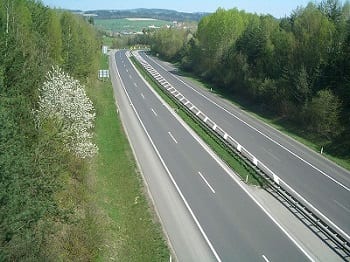 The station was built as a project from the Clean Energy Partnership, which was founded by Daimler, Linde, and TOTAL. The station is equipped with fueling technologies that will make fueling vehicles an efficient process. There are very few fuel cell vehicles available in Germany, but several automakers plan to release these vehicles in the coming years. These vehicles will need the appropriate infrastructure in order to find success, and the auto industry has been investing in this infrastructure for some time.
Automakers come together to research fuel cell vehicles
The Federal Ministry of Transport and Digital Infrastructure, along with several other organizations, has committed approximately $1.4 billion into research, development, and demonstration projects through 2016. This projects have to do with hydrogen fuel, fuel cell technology, and fueling technology. Several automakers have banded together in order to share the burden of developing new fuel cell technology and launching hydrogen-powered vehicles. Daimler, Ford, Renault, and Nissan have such an agreement, with these companies planning to launch fuel cell vehicles in 2017.
Germany continues to invest in the future of hydrogen fuel
Germany has begun to take clean transportation quite seriously. It may be several years before a comprehensive hydrogen fuel infrastructure can be established in the country. Building new fueling stations is an expensive endeavor and developing these stations has been slow going for years. There are some concerns regarding the potential popularity of fuel cell vehicles as well, as these vehicles doing poorly in the market would make investing in a a significant financial loss.