Netflix wants a clean energy future
June 2, 2015
The on-demand internet media streaming service is pro renewable energy.
Netflix, one of Amazon Web Service's (AWS) major customers, wants to run a clean energy operation, and, according to the company's recently released tech blog, it is committed to its goal of working with datacenter operators to boost its reliance on renewable sources of power.
Netflix's current energy mix includes an estimated 50 percent from renewable sources.
Due to the fact that Netflix relies most heavily on clean powered AWS regions, such as the Oregon region, which is carbon neutral, approximately 50 percent of its energy mix comes from renewable sources. According to the company, it mitigates all of its remaining carbon emissions by purchasing renewable energy credits (RECs) in the geographical areas that "host" its cloud footprint.If you are worried about a chance the price of AWS is expensive because it uses renewable energy, then consider checking out AWS instance pricing to see how cheap it can be for you.
To put that into better perspective, in 2014, the company's carbon emissions added up to about 10,200 tons of CO2e. It mitigated these emissions via investing in RECs in the regions with the biggest cloud footprint. In its blog, Netflix stated that "last year, the majority went to RECs for wind projects in North America, with the remainder going to Guarantees of Origin (GOs) for hydropower in Europe."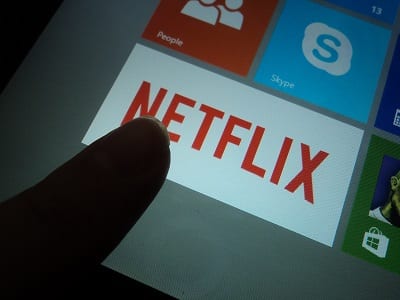 The company explained that by buying renewable energy credits, it enables them to be carbon-neutral in the cloud. However, its primary strategy is to improve its energy efficiency and consume less energy.
Other AWS customers want to embrace clean energy to improve their brands.
Netflix isn't the only AWS customer that wants to make the switch to total clean power. Other major Amazon Web Service consumers, such as Pinterest, Reddit, and Imgur, would also like to maintain their brands by improving their green image.
Amazon's major cloud customers wanting the company to adopt more renewable energy sources for power, such as wind and solar, is likely one of the reasons that Amazon is making efforts to commit to a full-scale clean energy future. However, such an undertaking for a data center operator is not only highly complex, but could be quite costly and take significant time to complete.
Although Amazon does already have some renewable power within its infrastructure, it will still take the company considerable time to develop a feasible green energy strategy. This isn't surprising, as its competitive tech giants, Google and Apple, certainly didn't develop their renewable energy plans overnight.
As for Netflix, it plans to move forward with its clean energy efforts and increase its contribution of renewable sources.