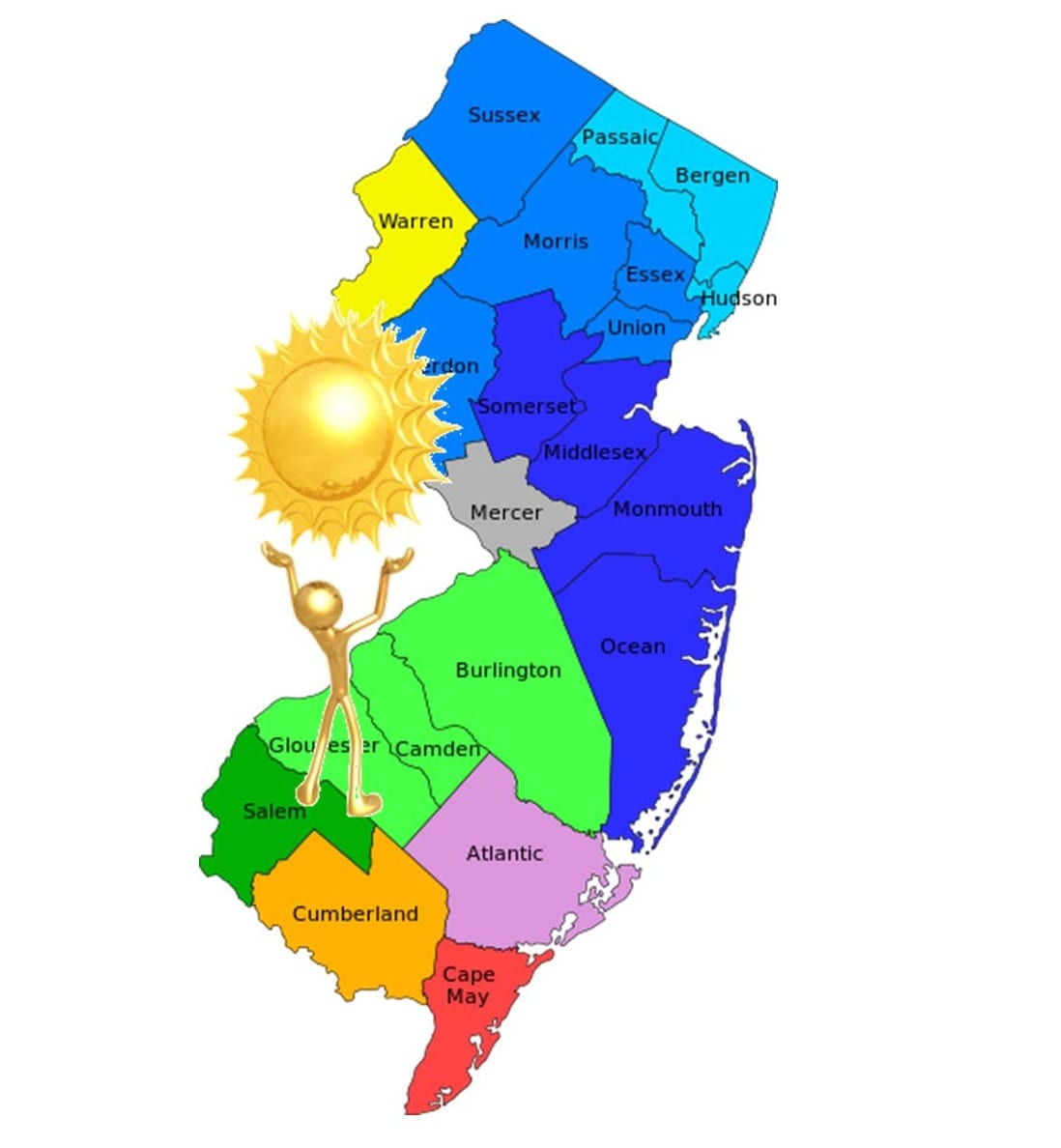 New Jersey reaches solar energy milestone
March 28, 2013

New Jersey crosses 1GW threshold for solar energy
Solar energy has hit a major milestone in New Jersey. This week, the New Jersey Board of Public Utilities announced that the state has become the third in the U.S. to reach the 1 gigawatt solar capacity level. The state is coming close to competing with longtime solar energy champion California. New Jersey now accounts for more than 20,000 solar energy projects, all of which produce a total of 1,008 megawatts of electrical power for the state.
State continues to show strong support for renewable power
New Jersey is a strong advocate of renewable energy. The state is home to several policies that promote the use of clean power and energy efficient practices. Solar energy, in particular, has become a favorite for the state because of its economic prospects and the impact it can have on emissions. The Board of Public Utilities notes that solar energy is likely to help the state reach its goal of generating 22.5% of its energy needs through renewable sources by 2021.
New Jersey puts dense population centers to good use
California and Arizona are the only other states that boast of 1 gigawatt or more of solar energy capacity. Both of these states have access to ample amounts of open land wherein large scale solar projects can take form. New Jersey is comparatively small, with much of its land taken up by dense population centers. Because New Jersey is not as accommodating to the large scale projects that are taking root in California and Arizona, the state has had to focus its efforts on introducing solar energy to properties and commercial buildings.
Homes and businesses serve as host for new solar energy systems
Some 15,000 residences, 3,000 commercial buildings, 300 schools, and 200 government properties throughout the state are home to solar energy systems. Most installations are found on rooftops and carports. New Jersey's landfills are also popular locations for these systems due to their constant exposure to the sun. State officials note that these energy systems have helped create new jobs throughout the state and have helped people save money on their energy bills.