New waste to energy facility to be built in Scotland
December 8, 2014
The energy from waste gasification plant will be built in East Lothian, Scotland.
Viridor, a waste management and recycling firm, is going ahead with its plans to construct an incinerator that will produce 30 megawatts (MW) of waste to energy (W2E), which it intends to supply directly to the grid, and the energy will be generated using a combination of anaerobic digestion, gasification and recycling technologies.
Heat that is generated will also be made for local use.
The £177 million incinerator will be built near Dunbar in East Lothian, Scotland, at the company's already existing rail-linked Oxwellmains waste treatments hub. Viridor received consent to begin planning the site back in December 2010 and received approval in 2011 from the Scottish Environment Protection Agency (SEPA). Recently, the company finally received funding approval from Pennon Group, its parent company.
The waste-to-energy plant is anticipated to burn 300,000 tones of residual waste to produce energy and, in addition to supplying all of the energy generated from waste to the grid, 10 MW of heat will be available for locals when it comes online.
The waste to energy facility will create hundreds of jobs.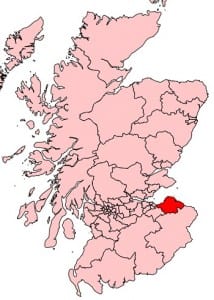 The incinerator is a notable investment in Scotland's green economy. According to Viridor, the facility will create 55 full time jobs once it is operational and 350 construction jobs during the building process. The company's chief executive, Ian McAulay, said that in the near future they would be announcing more information in regard to construction partners, the technology and opportunities for local recruitment and small businesses.
"This multi-million pound announcement is good news for Scotland's growing economy and a welcome jobs boost for East Lothian," said Alistair Carmichael MP, Scotland's Secretary of State.
The Cabinet Secretary for Rural Affairs, Food and Environment, Richard Lochhead MSP, also commented on the decision and stated that "This is a significant investment, which will reduce the amount of waste going to landfill while generating energy to the grid." Lochhead also added that the country has ambitious goals for recycling and waste prevention as part of the effort to make "Scotland a greener, cleaner place to live."
Construction of the waste to energy facility is expected to begin in the new year and is anticipated to begin operation in 2017.