One California resident will be the first to own Toyota's hydrogen fuel car
October 15, 2014
Toyota to raffle of its first fuel cell vehicle in California, with the help of the Environmental Media Association
One California resident will become the first person to own Toyota's forthcoming fuel cell vehicle, called the Mirai. The Japanese automaker has partnered with the Environmental Media Association in order to hold a raffle for its new vehicle. Toyota has been somewhat aggressive with its promotion of the Mirai, hoping to generate a great deal of hype behind this vehicle before it is launched at some point in 2015.
Residents have a chance to win the Mirai through the Bidding For Good website
California residents will be able to register for the raffle through the Bidding For Good website, after paying a registration fee of $100. The funds that will be raised through this campaign will be used by the Environmental Media Association to raise awareness about environmental issues in the U.S. Only the first 1,000 people to enter into the raffle will have the chance to win the Mirai, with the official winner being announced on October 18 during an event held at Warner Bros. Studios.
Automakers continue to promote fuel cell vehicles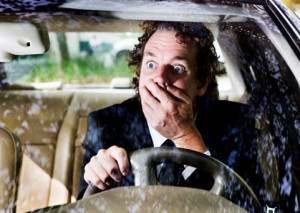 Fuel cell vehicles have yet to become popular in the U.S., largely because none of these vehicles have yet been commercially released. Hyundai, Honda, and Toyota are among the first companies that will release these vehicles, with Honda having already introduced a fuel cell vehicle to the market in limited supply. While automakers have been working to promote these vehicles, consumers are not yet convinced that hydrogen fuel is a viable solution for clean transportation.
Infrastructure and cost of fuel cell vehicles makes consumers uncertain about clean transportation
One of the reasons that consumers are somewhat leery of fuel cell vehicles has to do with the lack of a working hydrogen fuel infrastructure. California is currently home to one of the largest hydrogen infrastructures in the country, with plans to build new hydrogen fuel stations over the next few months. Apart from the infrastructure problem, the high cost of fuel cells is also a problem for many consumers.