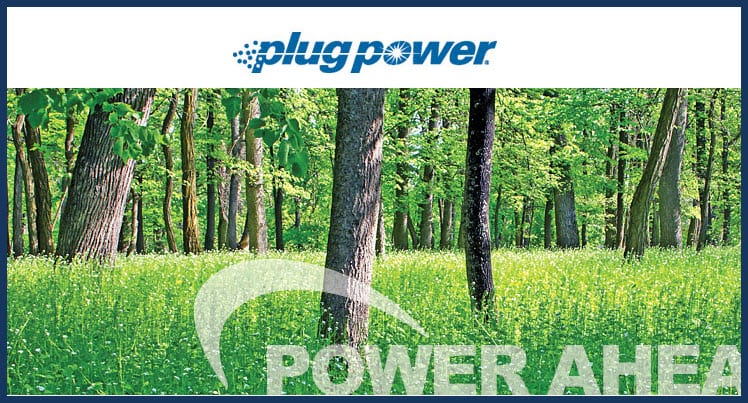 Plug Power comes out of 2012 looking strong
January 19, 2013

Plug Power and Ballard Power etch out success in wake of tumultuous year
Last year may have been somewhat turbulent for the fuel cell industry, but a few companies in the business have managed to find some degree of success in shifting their focus toward sectors that had, in the past, seen little attention from the industry. In early 2012, Ballard Power, a leading developer of hydrogen fuel cells, began to focus on the materials handling space. The company began producing fuel cells for forklift trucks and other such vehicles, even brokering a partnership with Plug Power to provide fuel cell technology for that company's GenDrive energy systems. Both companies are beginning to see the fruits of their labors.
New and returning customers signal growth of fuel cells
Plug Power is reporting strong commercial results for its GenDrive line of fuel cells, many of which are used in the materials handling space. Several large companies have chosen the GenDrive systems from Plug Power for their materials handling equipment because of the efficiency and performance of the technology. Plug Power notes that it has been receiving favorable results from returning customers and has even taken on several new customers in 2012.
New customers attracted by capabilities of GenDrive fuel cells
One of the latest companies to make use of the fuel cells from Plug Power is Lowe's, one of the largest retail home improvement chains in the U.S. Last year, Lowe's ordered more than 160 hydrogen-powered forklifts from Plug Power and signed a five-year contract with the company regarding GenDrive products at its various distribution centers. Mercedes-Benz is also a new client for Plug Power. The acclaimed automaker ordered 72 GenDrive fuel cells for its forklift fleet in Alabama.
2013 may be a good year for the fuel cell industry
The performance and apparent popularity of the GenDrive products is also good news for Ballard Power. Ballard Power is the exclusive supplier of the fuel cell stacks that are used with these products. As such, the more success the GenDrive systems continue to see, the more success Ballard will see as well. Plug Power has some big plans for 2013, and if everything continues to go smoothly, it may be the first company in its industry to attain profitability.