Portugal wind energy, solar, and hydro cover the country's electricity needs for 107 hours
May 20, 2016
Portugal has achieved a major victory in renewable energy
Portugal has reached a major milestone in terms of renewable energy and sustainability. The country has been entirely powered by renewable power for more than four days. During a 107 hour period, Portugal derived all of its electricity from solar energy systems, wind farms, and hydro energy. This means that for four consecutive days, Portugal produce no harmful emissions when generating electrical power. The announcement of this milestone comes only days after Germany announced that clean power had supplied the entirety of the country's needs on May 15th.
Wind, solar, and hydro energy power Portugal for four days straight
Wind power, in particular, has been growing quite aggressively in Europe. Portugal has been investing in wind energy for some time, hoping to reduce its reliance on fossil-fuels. Wind Europe, a trade association in the wind industry, believes that wind power will play a major role in directing the future of Europe, in terms of energy. Portugal has also been investing in solar power, with SolarPower Europe, another trade association, noting that Portugal's accomplishment is a major achievement for all of Europe, highlighting what can be done by focusing on renewable energy.
Portugal has been investing more heavily in clean power over the past year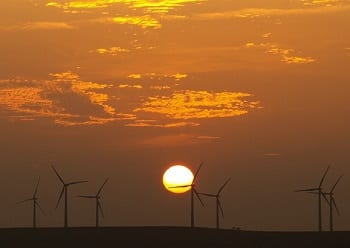 Portugal has a history with clean power. In 2013, the country generated half of its electricity from conventional fuels. Solar accounted for 3% of the country's electricity generation, and wind accounted for 7.5%. Last year, however, wind energy accounted for 22% of all energy generated in the country. All renewable power sources combined accounted for 48% of Portugal's energy capacity. Wind has become one of the country's more favored forms of clean power, having installed some 550 megawatts of wind capacity from 2013 to 2016.
Portugal's focus on wind power is yielding major successes for the country
Some are calling the achievement a "historic turning point" in terms of clean power. As more countries begin supporting clean energy, new economic opportunities are likely to emerge. The Portugal wind energy market has highlighted these economic opportunities, showing that new jobs can be created and countries can save money on energy expenditure by becoming more environmentally friendly.