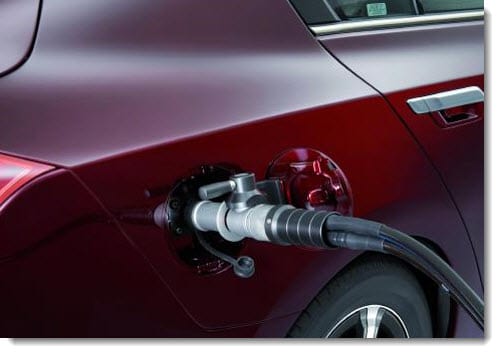 Public hydrogen fuel station opens in the UK, heralding the coming shift away from oil
October 8, 2011
A first for the town of Swindon, a new public hydrogen fuel station has just opened.
The station is located near Honda's South Marston manufacture plant and will help the nation transition away from oil. The station is an important step for the UK, which has been an advocate for alternative energy for some time now. The nation has been focusing on hydrogen recently, noting that the fuel holds the most promise toward unlocking a sustainable future.
While hydrogen-powered vehicles are scarce in the UK, that issue will be remedied in 2013 when the majority of automakers begin launching such vehicles into the commercial market. The UK will be poised to be one of the leaders in the hydrogen industry as the nation already boasts of a working hydrogen infrastructure.
Government officials say that the station will help show the public how viable hydrogen is as a fuel when new vehicles are released.
Infrastructure is the main barrier keeping hydrogen fuel from being accepted by the general public. The issue is akin to the problems facing the transportation industry when automobiles were first introduced to consumers. Back then, gas stations were in short supply and many believed that cars would never become a popular form of travel. Hydrogen may follow in the steps of gasoline in this sense, facing down skepticism to become the most practical and widely used fuel currently available.