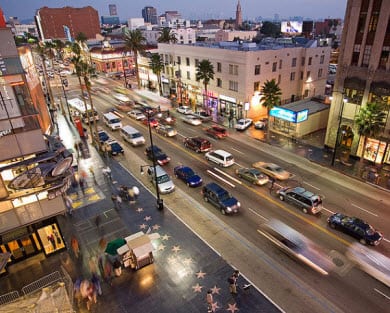 Renewable energy enters the limelight in Los Angeles
March 12, 2013
0
By
Alicia Moore

Los Angeles looks to lean on renewable energy more heavily in the future
California has long been a strong advocate for sustainability and the use of renewable energy, but Los Angeles is beginning to take more aggressive steps toward reducing its impact on the environment and fighting climate change. Los Angeles Mayor Antonio Villaraigosa is expected to sign two new agreements that will help the city break away from coal by 2025. These agreements will put more emphasis on the use of renewable energy and will move the city toward becoming entirely free from coal-generated power.
City aims to be coal-free by 2025
Approximately 39% of Los Angeles' energy comes from two coal power plants: the Intermountain Power Plant in Utah and the Navajo Generating Station in Arizona. According to Mayor Villaraigosa, Los Angeles will stop receiving energy from the Navajo Generating Station by 2015, with energy from the Intermountain Power Plant ceasing in 2025. This will create an energy void that must be filled, and the Mayor expects that renewable energy will help pick up the slack. Solar energy already has a commanding presence in Los Angeles, but wind energy and hydrogen fuel may also play a role in the future.
Meeting renewable energy goals may be a difficult task
Originally, Los Angeles of slated to be coal-free by 2020, but the city is expected to fall short of this ambitious due to lackluster support in the realm of renewable energy and the opposition of some California lawmakers. The city has seen glimmers of hope when it comes to being coal-free. In 2012, the Los Angeles Department of Water and Power announced that 20% of the city's energy was being supplied through renewable sources. The agency expects that this success will be short-lived, however, reporting that renewable energy will only account for 13% of the city's energy needs by 2015.
Energy efficiency may help Los Angeles become coal-free
In 2012, California residents voted to set aside $2.5 billion for the purpose of energy efficiency projects. These projects may help Los Angeles reduce its reliance on coal-generated energy. If renewable energy cannot help the city break away from coal by itself, efficiency measures that promote decreasing energy consumption may be able to accomplish this ambitious task.