Renewable energy is responsible for over 28 percent of power in Germany
August 7, 2014
Germany set a new green energy record in the first half of 2014.
According to a report released last week by Germany's Federal Association of Energy and Water Industries (BDEW), in the first half of the year, 28.5 percent of its energy that was used in gross domestic power consumptions, was made up entirely of renewable energy, which is quite the increase from the 24.6 percent that was reported for the same time last year.
Renewable wind energy production increased and so did solar power.
During the first half of 2014, wind energy production increased to 31 billion kilowatt hours (kWh), growing wind power by 21.4 percent. Meanwhile, solar panels generated 18.3 kWh, growing solar energy by 273 percent.
Germany is transforming the way it produces energy. It seeks to increase its reliance on renewable sources to obtain its power; sources such as wind, solar, biomass and hydro. BDEW states that energy production from traditional power plants continues to decline. In terms of percentages, nuclear accounted for 15.4 percent, coal for 18 percent and gas for 9.8 percent.
Furthermore, the gas consumption was generally lower in the country for the first half of 2014. The primary reason for this was due to warm weather. As a result, gas consumptions decreased 20 percent and electricity consumption dropped by 5 percent.
Germany has long been one of the world's renewable energy policy pioneers.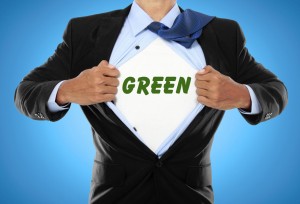 The Electricity Feed Act was launched by the German government in 1991. This led to the legal regulation of the feed-in to the power grid of electricity that was produced from renewable sources like solar energy. In 2011, the nation's Energiewende ("energy transition") was a reorientation of green energy policy. It was the name given to the state-subsidized transition to renewables.
By the end of 2013, Germany's solar photovoltaic (PV) capacity was an estimated 35,700 megawatts (MW). To put that into greater perspective compared to other parts of the world, by the close of 2013, Australia's entire installed capacity of PV-based solar energy systems totaled to about 3,000 MW. By the end of May, 2014 Germany's PV solar power capacity grew to 36,519 MW, which is more than the United States, Japan, Italy or China.
In addition, German renewable energy policy is also focusing on backing small-scale energy storage systems. As such, it is anticipated that during the next four years, there will be a huge growth for home energy storage. It is estimated that in 2018, the number of units will reach 100,000, which is a huge leap from last year's 6,000 units.