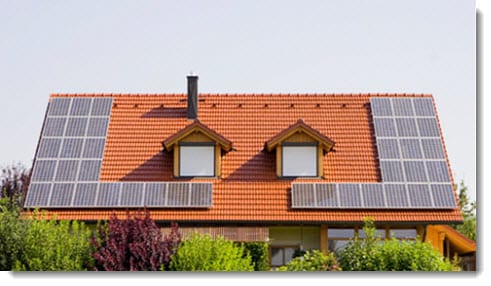 Rooftop solar installations may become a staple in Germany
June 26, 2012
Germany continues its staunch support of solar energy
Germany has become a formidable power in the solar energy industry. Last year, the country began moving away from nuclear energy in the wake of the Fukushima disaster in Japan. The disaster showed how dangerous the use of nuclear power could be and proved to be a convincing event that spurred many countries to seek out alternatives. Germany has had a strong focus on solar energy recently. Today, the country is home to more than half of the world's total installed solar energy capacity, and this may be subject for extensive growth in the near future.
Solar farms may be giving way to rooftop solar installations
Thus far, Germany – its governments and peoples – have favored large solar farms for the generation of electricity. These solar farms have proven successful, but may not be the ultimate answer to the country's energy needs. Consumers are beginning to show more interest in rooftop solar installations. These installations would be capable of generating the energy needed to run a household at little to no cost for the consumer.
Rooftop solar installations may be able to solve many of the country's energy problems
Rooftop solar installations have been gaining more attention recently. These installations are capable of removing the need for consumers to purchase energy from a utilities company or draw on energy from a country's existing electricity grid. Rooftop solar installations also present benefits to the energy grid. Because of the separated nature of homes, solar panels can cover a large area of land, allowing them to avoid cloud cover. This could be a viable way to increase the amount of electricity generated through solar installations.
Germany to continue promoting uses for solar energy
Since Germany made drastic cuts to its solar energy feed-in tariffs, the country has been searching for a way to make solar energy more attractive to consumers. By promoting rooftop solar installations, the country may be able to accomplish this goal. While more efficient technology is needed for the endeavor to be successful, Germany has already shown devotion to solar energy and is likely to promote its use as much as possible.