San Francisco declared Climate Action Champion, will embrace clean transportation
May 27, 2016
San Francisco will embrace fuel cell vehicles with help from federal agency
The United States Department of Energy has declared San Francisco, California, as the first Climate Action Champion, effectively tasking the city with embracing fuel cell vehicles for local transportation. The city was selected as Climate Action Champion through the Office of Energy Efficiency and Renewable Energy. Now, San Francisco will focus on embracing fuel cell technology in an effort to make the transportation space more environmentally friendly through the use of clean vehicles.
Funding will support research concerning fuel cells and how they can be used in vehicles
The Department of Energy will be providing the city with some $4.75 million in funding to aid in the adoption of fuel cell technology. This funding will also support research endeavors concerning this technology. The federal agency will also be helping the city develop the infrastructure needed to support fuel cell vehicles. These vehicles require access to hydrogen fuel in order to operate effectively. Without the proper infrastructure, San Francisco may not be able to accomplish its defined goal as the Climate Action Champion.
City may make changes to existing regulations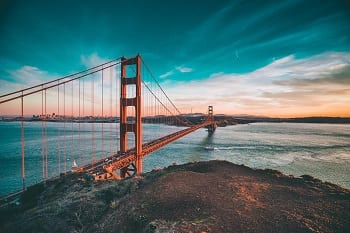 The San Francisco Department of the Environment will be using part of the funding provided by the Department of Energy to provide training and educational opportunities for stakeholders in the clean transportation space. One of the main goals of the new endeavor concerns changing city regulations that have slowed the adoption of fuel cell vehicles. The city also aims to reduce the overall cost of fuel cells in order to make clean vehicles more attractive to consumers and businesses alike.
Automakers plan to bring their clean vehicles to California
Hydrogen fuel cells have established a strong position in the transportation space, but relatively few of these vehicles are available in the commercial market. In the coming years, these vehicles will likely become more common, especially in California, which has become a very attractive market for clean transportation. Many automakers aim to bring their clean vehicles to the state in an effort to find success with environmentally friendly cars.