Partnership aims to bolster Norway's hydrogen fuel infrastructure
May 26, 2016
Companies come together to develop new hydrogen stations in Norwegian cities
Uno-X Hydrogen AS has announced that it has partnered with Norway's Praxair, a leading producer of industrial gases, in order to develop a comprehensive hydrogen fuel infrastructure. Together, these companies aim to install 20 new hydrogen stations in Norway by 2020. These stations will be located in the country's major cities, where fuel cell vehicles are expected to have a significant presence. Praxair will hold a 20% ownership over the new stations through its partnership with Uno-X Hydrogen AS.
Norway may become an attractive clean transportation with a comprehensive infrastructure
Norway is expected to have a considerable clean transportation market in the coming years. The country has been supporting clean vehicles for some time, hoping to become more environmentally friendly by limiting the emissions associated with the transportation space. Electric vehicles have long been somewhat popular among consumers, but many automakers are beginning to cars equipped with fuel cells. These vehicles produce no harmful emissions, but currently lack infrastructure support, which makes them relatively unattractive to consumers.
Fuel cell vehicles need infrastructure support to win over consumers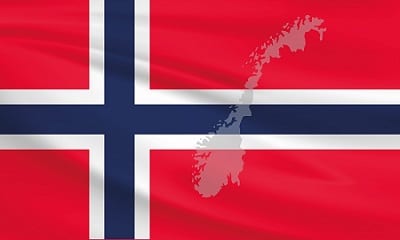 In order for fuel cell vehicles to find success, a comprehensive hydrogen fuel infrastructure must be developed. Building hydrogen stations has been slow going, however, as these stations are somewhat expensive to build. While governments and automakers have been investing in the development of an infrastructure, costs remain high for developers. Despite this, however, new hydrogen stations are taking form, but it may be years before a comprehensive infrastructure can be established, which means that the number of fuel cell vehicles available to consumers will be limited for some time.
Partnership aims to collaborate with oil and gas companies to identify infrastructure issues
Together, Praxair and Uno-X Hydrogen AS will work to identify issues concerning the production of hydrogen fuel in an effort to build new stations that are efficient and can meet the needs of consumers. The companies believe that working with oil and gas companies is paramount to their endeavor and both have worked with these companies in Demark in the past.