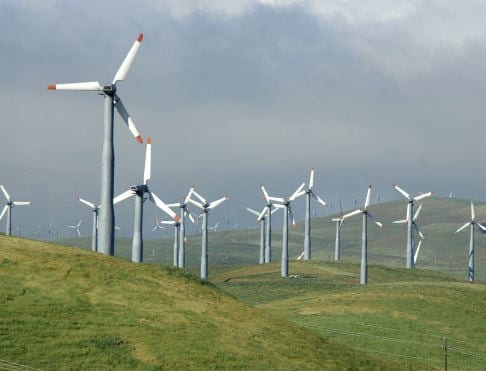 Sempra Energy completes new wind farm in Maui
January 3, 2013

Sempra Energy brings new wind farm online
Sempra Energy, a leading developer of alternative energy projects, has announced the completion of a new wind farm in Maui, Hawaii. The farm is part of a project from Sempra Energy and BP Wind Energy, which also represents a deal with Maui Electric, a subsidiary of Hawaii's major utility. The wind energy project is part of an initiative in Hawaii that calls for an increased focus on alternative energy and energy efficiency in the effort to curb carbon emissions.
Hawaii continues to be an ideal location for alternative energy projects
Hawaii has been pushing to incorporate more alternative energy sources in recent months. In 2012, the state became a popular home for various forms of clean energy projects, including solar, wind, and hydrogen fuel cells. Hawaii has become a very attractive market and testing ground for hydrogen-powered vehicles, and is also quite popular in terms of solar energy. Wind energy has been growing in prominence in the state, largely due to its position in the Pacific Ocean.
Sempra Energy wind farm will power up to 10,000 homes
The new wind farm from Sempra Energy is expected to produce enough energy to keep 10,000 average island homes powered. The farm is comprised of eight wind turbines, which are situated along a ridge of the Haleakala volcano. During periods in which winds are lax, a battery is used to sustain the wind farm's energy output. Sempra Energy expects that the new wind farm will help Hawaii reach its goal of reducing carbon emissions.
Hawaiian utilities pushed to increase their use of alternative energy
The state recently launched an initiative that requires utilities to increase their use of alternative energy. According to state officials, these utilities must produce no less than 40% of their energy from renewable sources by 2030. By comparison, California requires utilities to produce 33% of their electricity from renewable sources by 2020. Hawaii is one of the most promising states in terms of alternative energy because of its legislative policies and the benefits it offers to companies like Sempra Energy.