Solar energy capacity could double in the US in 2015 and 2016
January 9, 2015
Report from API highlights the forthcoming growth of solar energy capacity
The American Petroleum Institute (API) has released its latest State of American Energy report, which suggests that the country's solar energy capacity could double in 2015 and 2016. Solar energy has been growing at a steadily increasing pace over the past few years. The country has been supporting this form of clean energy in the hopes of achieving economic growth and to distance itself from fossil-fuels and more traditional forms of energy.
20 GW of solar capacity currently in development for 2015 and 2016
The report notes that the United States has an estimated 20 gigawatts of installed solar capacity currently, which is enough to power approximately four million homes throughout the country. Another 20 gigawatts of capacity is currently under development for 2015 and 2016. When these projects come online and begin to produce electrical power, the country's reliance on fossil-fuels is likely to drop considerably. The growing number of solar projects coming online will also likely reduce the cost of the electricity these projects produce, making them more attractive to utilities and consumers alike.
States are showing strong support for solar power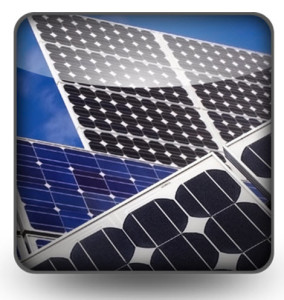 In terms of spending, solar power ranks fourth in the United States' energy budget, falling behind petroleum, nuclear power, and hydropower. Despite this, however, solar power has managed to acquire strong financial support from the federal government. Additional support is being offered by states where solar energy can thrive. California, for instance, is working to support the adoption of solar energy systems among homeowners, offering tax incentives as a way to do so.
Solar energy could help US achieve its environmental goals
Beyond the economic benefits that solar energy offers, the United States also sees this form of renewable energy as a way to achieve its environmental goals. The country has been working to reduce its carbon dioxide emissions in recent years, introducing new emissions standards that are pressuring companies and utilities to embrace renewable energy. Solar power has, thus far, become one of the more popular forms of energy these organizations want to support.