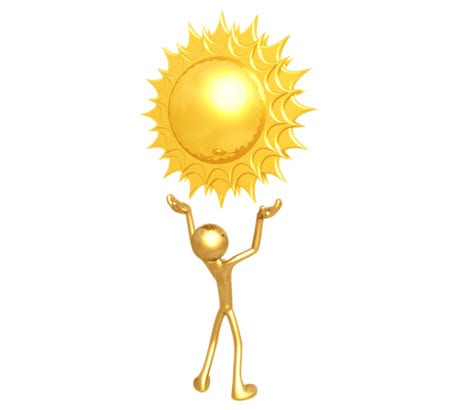 Solar energy finds support in Brazil
November 22, 2012

Brazilian government showing more support for solar energy
Brazil has established itself as a beacon of sustainability, largely due to the country's reliance on hydropower. Though the country still makes use of fossil-fuels, the government has made significant progress is cutting ties with oil and coal over the years, focusing instead on alternative energy. Wind energy has been gaining momentum in Brazil, but it is solar energy that could become the country's most favored form of clean power.
New initiative aims to develop grid-connecting energy project
The Brazilian government has been throwing more support behind solar energy recently and is ready to make a major move to boost its solar power production. The state of Sao Paulo has announced the commission of a new solar energy farm that will be directly connected to the Brazilian energy grid. The project will be developed by the Sao Paulo University and Cesp, a regional energy utility. The project itself accounts for $6.4 million and will span 10,000 square meters hosting more than 2,500 solar panels.
Researchers to determine the viability of solar power
The nominal solar energy capacity of the project would be 500 kilowatts during the duration of the testing phase. During this phase, Sao Paulo University researchers will examine the performance of the system to determine its viability and whether solar energy could be a beneficial addition to the Brazilian energy grid. The performance of the energy system may have implications for the future of solar power in Brazil.
Overarching project aims to make solar energy more feasible for Brazil
The project is part of a much larger plan approved by the national government and energy agency Aneel. The goal of this larger plan is to discover the feasibility of solar energy for the country and help reduce the cost of electricity generated from solar panels to make clean energy more appealing to consumers from an economic standpoint. Thus far, the Brazilian government has invested more than $192 million in the imitative.