Solar energy wins more support in Tennessee
January 1, 2014
0
By
Alicia Moore
Utility to increase solar capacity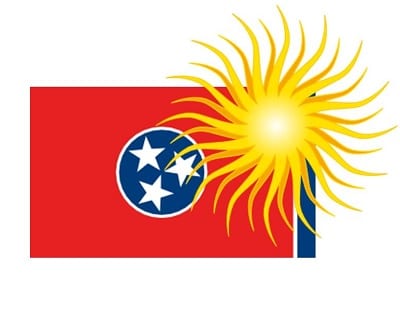 The Tennessee Valley Authority, a federal organization that acts as an energy utility, has begun taking steps to increase its solar energy capacity. The organization has been showing a strong interest in clean power for some time, but has made only modest attempts to increase its use of renewable energy in the past. The demand for clean power has been growing among Tennessee homeowners, putting pressure on utilities and encouraging these organizations to embrace solar power and others forms of renewable energy.
126MW to be made available throughout Tennessee
The Tennessee Valley Authority plans to increase its solar energy capacity to 126 megawatts by the end of 2014. This electrical power will be provided to consumers through a range of power purchase agreements. The energy will primarily be available to homeowners, but will also be made available to businesses and commercial installations. By the end of 2014, the utility is expected to have increased its solar capacity by 7% over what it had been in 2013.
Solar continues to gain momentum throughout the US
The popularity of solar energy has been reaching new heights throughout the U.S. Tennessee is not the only place where homeowners are beginning to demand solar power from their utilities. This trend has been gaining momentum for some time in California and New York, where new solar projects are making it easier for consumers to access clean power.
Solar is becoming more affordable
The falling costs associated with solar power are making a significant difference for utilities. In the past, solar had been considered unviable due to the cost of photovoltaic technologies. These technologies are quickly becoming quite affordable, making it easier for utilities to increase their focus on solar energy. There are also several federal programs that are working to accelerate the adoption of solar power, especially among utilities.
About The Author
Alicia Moore's dedication to sustainable energy products goes beyond her writing. She actively seeks out new ways to live more sustainably, and encourages others to do the same. Her commitment to eco-friendly living is evident in her daily life, and she is always looking for ways to reduce her impact on the environment. What sets Alicia apart as a writer is her ability to communicate complex topics in a way that is accessible to everyone. Her passion for renewable energy is contagious, and her writing inspires readers to consider the ways in which they can make a positive impact on the planet. Ultimately, Alicia's work is driven by a desire to create a more sustainable and equitable world, and her writing serves as a powerful tool for achieving this goal.