South Korea and Japan lead the adoption of fuel cell vehicles
November 30, 2016
Fuel cell cars are gaining more popularity throughout the world
The global market for fuel cell vehicles is heating up and a few countries are leading the way in the adoption of these new cars. Several countries have begun showing strong support for fuel cell vehicles, as well as other cars that produce no harmful emissions. This is being done in an effort to reduce the emissions generated within the transportation space. Currently, the countries leading the adoption of fuel cell vehicles are South Korea and Japan, with the United States, China, and Germany following closely behind the two frontrunners.
Fuel cell market continues to perform well globally
The fuel cell market has been growing quickly over the past few years. In 2014, the market reached $2 billion in annual sales for the first time. Hydrogen fuel cells have been used in a variety of sectors throughout their extensive history. As they grow more popular, they are gaining the attention of automakers, many of whom intend to use these energy systems to make transportation more environmentally friendly.
Clean vehicles are gaining traction in South Korea and Japan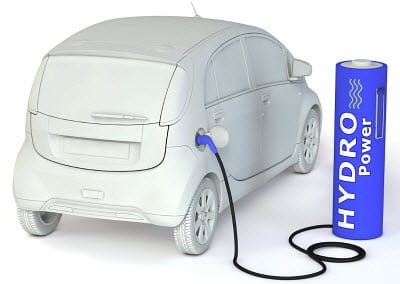 South Korea and Japan are two countries where the adoption of fuel cell vehicles is highest. The South Korean government recently announced plans to bring some 10,000 fuel cell vehicles to the country and build more than 100 hydrogen stations by 2020. Japan has similar plans. The two countries benefit from being home to two major automakers, Hyundai and Toyota. Both of these companies have launched fuel cell vehicles with each experiencing modest success in this endeavor.
Germany and China may outpace the US in the adoption of fuel cell vehicles
Fuel cell vehicles are expected to become much more common in the United States, Germany, and China in the coming years. Each country has already shown strong support for these vehicles, working to develop a comprehensive hydrogen fuel infrastructure capable of supporting their adoption. Notably, both China and Germany are likely to outpace the United States in term of fuel cell adoption, as both countries have a stronger focus on clean transportation and new technologies.