Suzuki to test its new hydrogen fuel vehicle in Japan
December 29, 2015
Automaker plans to test new fuel cell motorcycle on public roads next year
Japanese automaker Suzuki has announced plans to commercialize its new fuel cell motorcycle and the company will begin testing the vehicle on public roads next year. The vehicle is equipped with a hydrogen fuel cell, which makes it environmentally friendly, which allows it to fit in well with the Japanese government's plans to support clean transportation. In order for fuel cell motorcycles to find success, however, the government will have to introduce new environmental and safety standards for these vehicles.
Government to draft new environmental and safety standards to govern fuel cell motorcycles
The Japanese Ministry of Land, Infrastructure, Transport, and Tourism is set to draft new standards for fuel cell motorcycles in January of next year. This will be the world's first standards concerning these vehicles, which will allow Suzuki to begin test driving its new motorcycle on public roads. The government is also showing strong support for other types of fuel cell vehicles in order to become more environmentally friendly through the adoption of clean transportation.
Hydrogen fuel continues to gain momentum in the auto industry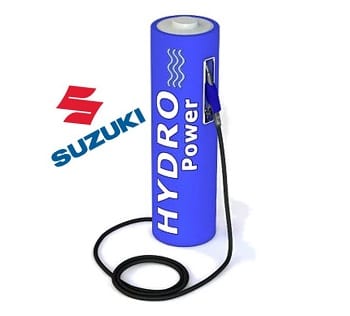 Hydrogen fuel cells have become quite popular in the auto industry, where many companies are beginning to use these energy systems to develop cleaner vehicles. These energy systems are somewhat expensive, however, as they make use of platinum. Moreover, automakers are likely to encounter trouble promoting these new vehicles to consumers due to the lack of a hydrogen fuel infrastructure. In Japan, efforts to establish such an infrastructure have been making steady progress.
Suzuki to bring a conventional fuel cell vehicle to Japan in the future
Suzuki is not only making a fuel cell motorcycle, of course, as the company recently announced plans to develop a sedan that is also equipped with a hydrogen fuel cell. Suzuki is expected to face some competition in the Japanese market, where Toyota has already launched its first fuel cell vehicle. Other automakers are expected to launch similar vehicles in Japan, Europe, and the United States, but without a comprehensive infrastructure, they may fail to find traction in these markets.