Toyota focuses on hydrogen fuel infrastructure in California
January 10, 2014
Automaker prepares to launch hydrogen-powered vehicle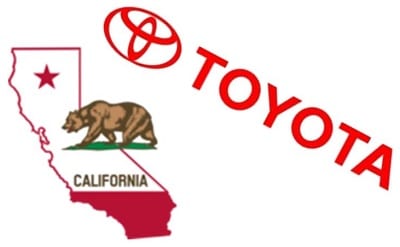 Japanese automaker Toyota is preparing for the launch of its hydrogen-powered vehicle in 2015 and has been showcasing this vehicle at events around the world. The automaker intends for the vehicle to be more affordable than those coming from companies and claims that its model can reach over 300 miles per gallon of hydrogen fuel. The fuel cell that the vehicle uses has been developed by Toyota itself and is both smaller and more powerful than previous fuel cells the company had fashioned.
Consumers are leery of fuel cell vehicles
Toyota faces an uphill battle when it comes to marketing its hydrogen-powered vehicle. Consumers have yet to be won over by the prospects of fuel cells in transportation, though many people praise electric vehicles and the concept of making transportation more environmentally friendly. Many believe that fuel cell vehicles are simply not viable due to the high cost of fuel cell technology. Another problem has to do with infrastructure, or the lack thereof.
Lack of infrastructure may hurt sales
Most of the world is lacking a comprehensive hydrogen fuel infrastructure that is capable of supporting consumer vehicles. This is a problem for Toyota and other automakers that are planning to launch such vehicles in prominent markets around the world in the coming years. In order to overcome this issue, Toyota has committed itself to bolstering the hydrogen fuel infrastructure of one of its most attractive markets: California.
California slowly develops hydrogen infrastructure
Toyota has committed as much as $200 million that will go into building 100 new hydrogen fuel stations in California through 2024. California is already working to bolster its own hydrogen infrastructure through the building of new fuel stations. he state intends to have several new stations operational by the end of the year, but a comprehensive infrastructure is not expected to be established until the 2020's.