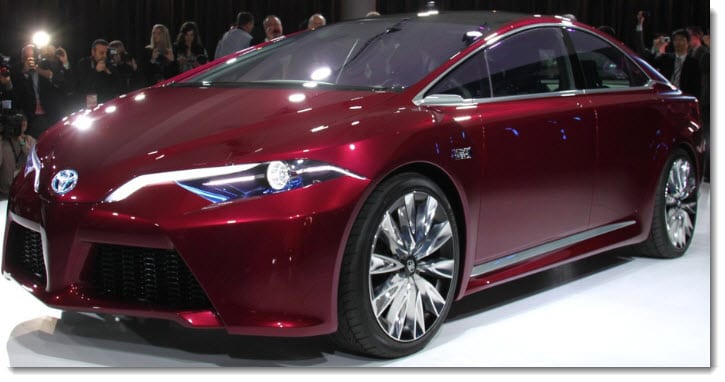 Toyota shows off the new NS4, a possible successor to the popular Prius, at the Detroit Motor Show
January 11, 2012
Toyota has revealed their next generation hybrid vehicle at the Detroit Motor Show this month.
The Japanese automaker has been making strides in adopting alternative energy, as is evidenced by the unveiling of their first hydrogen-powered vehicle, the FCV-R, last year. Toyota's new Prius NS4 builds upon the concepts the automaker had revealed in 2011 and plans to launch the vehicle into the consumer market by 2015. The automaker is loath to call the NS4 an actual successor to their popular Prius model, but given the vehicles design and technology, it seems like a foregone conclusion.
The NS4's sleek design and whimsically, wing-like doors make for an aesthetically pleasing ride. Its looks are only part of its allure, however, as the vehicle incorporates some of Toyota's most innovative technologies. The new, hybrid engine is build to reach a highly efficient 150 miles per gallon fuel economy. This is accomplished through the use of a small hydrogen fuel cell that is meant to power the engine whilst it is running.
Gasoline will be used while the car is idle, very much like previous versions of Toyota's Prius.
Toyota has not yet revealed the specifics of the new energy system that powers the vehicle, but claims that it will be one of the most innovative systems coming to the auto industry. This is a lofty claim considering that most major automakers are adopting high-tech hydrogen fuel cells in an attempt to switch away from oil.