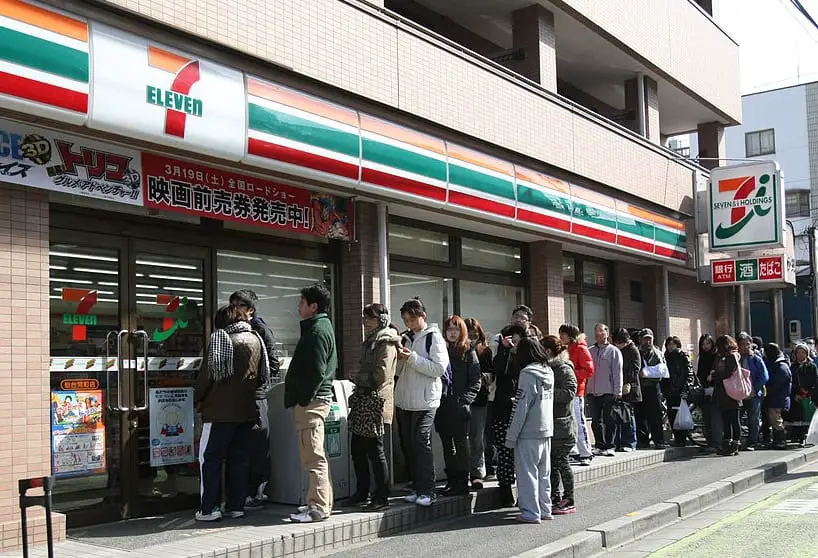 Toyota to deliver trucks powered by hydrogen fuel cells to Seven-Eleven Japan
August 14, 2017
New trucks designed by Toyota will be equipped with hydrogen fuel cells
Japanese automaker has announced that it has formed a new partnership with convenience store chain Seven-Eleven Japan. Through this partnership, Toyota will be providing the retailer with fuel cell trucks. The trucks will be used to transport products from Seven-Eleven delivery centers to the company's stores. The partnership is part of an effort to show further support for clean transportation, particularly where hydrogen fuel cells are concerned.
Companies plan to begin testing new trucks in 2019
Toyota will be basing its new fuel cell trucks on an existing unit that is developed by its subsidiary Hino Motors. The trucks will be equipped with hydrogen fuel cells and will operate using electrical power produced by these energy systems. The trucks will produce no harmful emissions. How many trucks Toyota will be delivering to Seven-Eleven is not yet known. The two companies do, however, plan to begin testing these new vehicles at some point in 2019.
Seven-Eleven aims to make its delivery fleet more efficient
Seven-Eleven Japan is served by approximately 5,800 delivery trucks. Approximately 15% of this fleet is made up of hybrids and other clean vehicles. The company intends to increase the number of clean vehicles it uses to 20% by 2020. Seven-Eleven Japan has begun partnering with several automakers in order to accomplish this goal. Mitsubishi and Daimler are among these companies. Both automakers will be delivering clean vehicles to Seven-Eleven Japan within the coming year. Thus far, Toyota is the only automaker that will be providing vehicles equipped with hydrogen fuel cells to the company.
Companies continue to show strong support for fuel cells
Hydrogen fuel cells have come to establish a prominent foothold in the auto industry. Most of the world's leading automakers, such as Toyota, are developing vehicles that make use of these energy systems. Fuel cells have become particularly popular when it comes to transporting products over long distances. As such, companies like Seven-Eleven Japan are showing more interest in these energy systems in order to become more efficient.