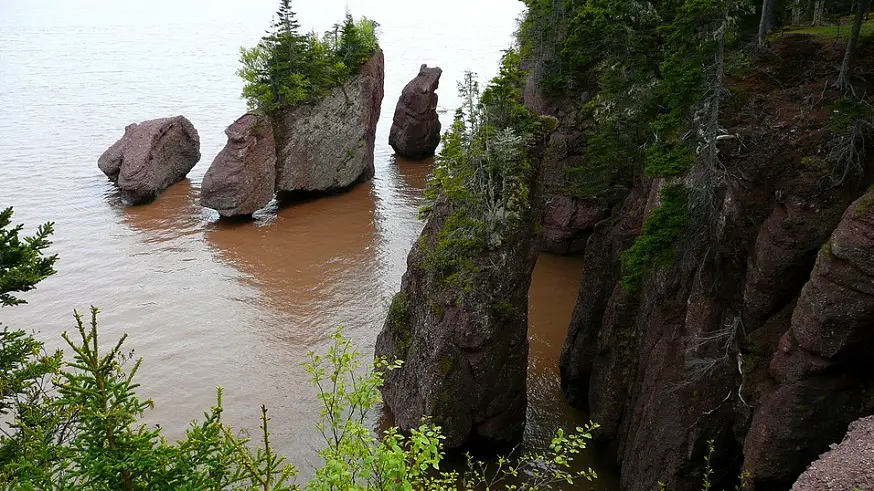 Two companies team up to harness floating tidal energy technology at Bay of Fundy
October 14, 2019
Sustainable Marine Energy and Minas Tidal LP to use tech to harness the Bay of Fundy's strong tides.
Tidal energy technology, including turbines on a floating platform, is being deployed as part of a new joint wave energy project in the Bay of Fundy by the two tidal power companies, Minas Tidal LP and Sustainable Marine Energy.
The hope is that the project will deliver 9 MW of renewable power to Nova Scotia's electricity grid.
Hoping to harness the Bay of Fundy's powerful tides, the goal of the floating tidal energy technology used in the project is to provide Nova Scotia's power grid with 9 megawatts of clean ocean energy.
"When you look at the economics of trying to get these first demonstration projects underway, it makes a lot more sense to work as a team to address these challenges and get something in the water," Jason Hayman, managing director of Sustainable Marine Energy, told CBC News in a phone interview from Dublin where he was attending the annual Ocean Energy Europe conference.
According to a press release from the Canadian province, the company was provided with a tidal license for the Bay of Fundy back in July. This license allows them to sell electricity to Nova Scotia Power at $0.53 per kilowatt hour (kWh).
Floating tidal energy technology is less expensive to deploy.
The two companies formed a joint-venture company called Spicer Marine Energy, Inc. This company will operate the Pempa'q In-stream Tidal Energy Project, which is set to start production in 2020.
This isn't the first wave energy project to be deployed in the Bay of Fundy, however. Last summer, Cape Sharp Tidal Venture, created by companies OpenHydro and Emera, launched a turbine in the Bay of Fundy. The project ran into trouble when OpenHydron entered creditor protection.
The turbine that was deployed is still in the minas Passage and currently there is no timeline for it to be removed. Although the turbine is in a "safe state," is not moving and is having no impact on the environment or marine life, Energy and Mines Minister Derek Mombourquette says that the removal and disposal of the turbine is still actively being pursued.
As for the Pempa'q In-stream Tidal Energy Project, according to Hayman, the Bay of Fundy poses unique challenges for launching equipment. However, floating turbine systems are less expensive to deploy and maintain than underwater turbines secured to the ocean floor.
Additionally, he said that they are more eco-friendly because they do not need to go through the water column, which means marine animals can go around the turbines with greater ease.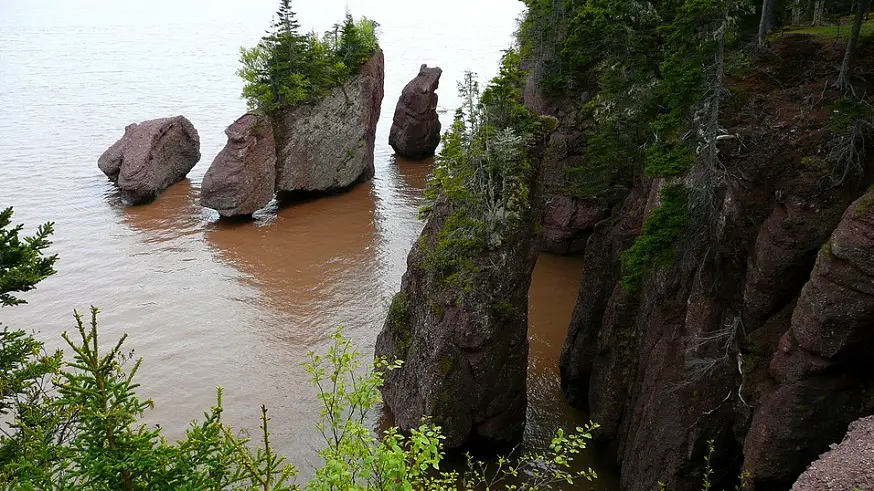 The tidal energy technology and project are expected to be deployed next year. Eventually, the goal is to have three floating platforms.