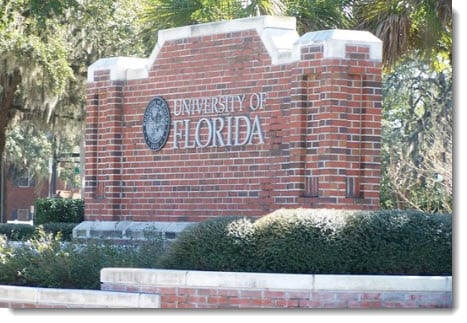 University of Florida embraces solar energy
September 22, 2012
University of Florida announces plans to build solar energy plant
The University of Florida has unveiled plans to "go solar" by November of this year. The university has been interested in solar energy for some time, and believes now is the time to adopt solar energy systems in order to reduce energy costs as well as expose students to future technology that may be a part of their everyday lives. The university will not be using solar energy only as a way to cut down on its energy bills, however, it will also be using the solar panels that are part of the system it is developing as an education tool for students.
University chosen to receive solar panels through SunSense Schools program
The University of Florida is planning to build a 100 kilowatt solar energy plant that will provide the campus with up to 157,000 kilowatt-hours of electricity annually. The solar panels that will be used for the project will be provided free of charge by Progress Solar, thanks to the SunSense Schools program. The program provides solar panels to a limited number of schools every year. The University of Florida was chosen to receive solar panels because of its commitment to education and research regarding alternative energy.
Work to build solar energy system already underway
Preparation for the new solar energy plant has already begun. Ground-mounted solar panels will be installed at three locations around the campus, while the rest of the system's panels will be located at the school's microbiology and cell science building. On days when sunshine is abundant, the solar energy system is expected to meet the majority of the school's energy demand. Otherwise, the school will continue to pull energy from the Florida power grid as usual.
Alternative energy systems create learning opportunity in schools
Solar energy is becoming a popular option for education institutions throughout the U.S. Many universities are showing interest in adopting solar energy because of its potential to significantly cut energy costs. Such systems also provide school's with a way to expose students to new technologies. In the case of the University of Florida, the new solar energy system will give educators an opportunity to give hands-on lessons to students who are interested in alternative energy and clean technology.