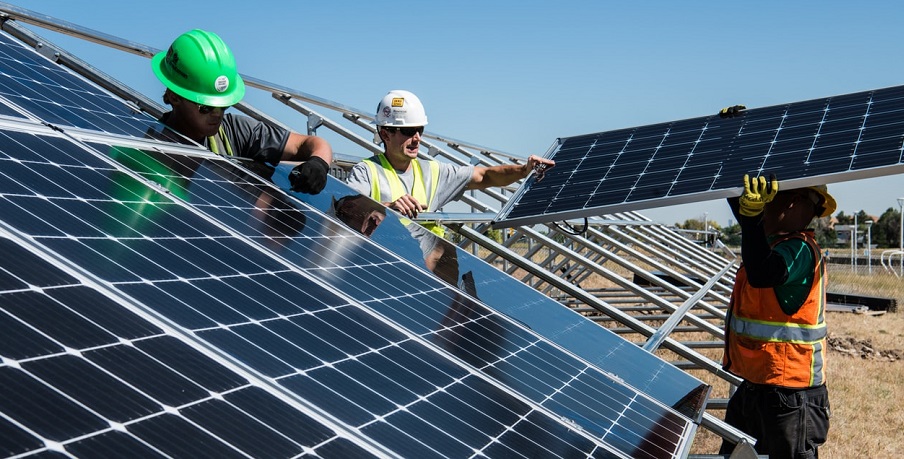 US solar installations benefit boosts energy industry employment
February 26, 2020
Following two years of contraction in this United States sector, job numbers have started rising again.
US solar installations have experienced two years of employment contraction, but recent figures show a reversal of that trend as job numbers rose in 2019.
This American energy sector saw 5,600 new jobs in 2019 for a 2.3 percent increase over 2018.
The employment figures are being credited to a rise in the number of US solar installations. They were reported by The Solar Foundation at the annual National Solar Jobs Census.
This energy sector currently employs almost 250,000 people across the country. Its job numbers have been falling over the last 2 years, but in 2019, they started rising at a healthy rate. In 2018, the sector lost nearly 8,000 jobs, contracting by 3.2 percent. That followed a workforce expansion of 150,000 positions from 2010 through 2018.
From 2015 through 2019, solar industry employment grew by 44 percent. This was a rate 5 times faster than what the United States was experiencing on the whole, said The Solar Foundation in a report a few days ago.
Solar installations brought on a rise in jobs within the sector in 31 states last year
That rate of growth was far higher than the average job growth across the country in 2019. The state that saw the largest number of jobs added in solar energy was Florida. The states that followed were Georgia, Utah, New York, Texas, Illinois, and Virginia.
As of last year, the state that employed the most people in that energy sector was California. Florida came next, followed by New York, Massachusetts, then Texas.
Last year's employment growth was directly linked to the expansion of this type of power generation across the United States. That occurred due to the dropping costs of solar tech as well as the rising popularity of this type of renewable energy generations in homes, businesses and in utilities, said The Solar Foundation.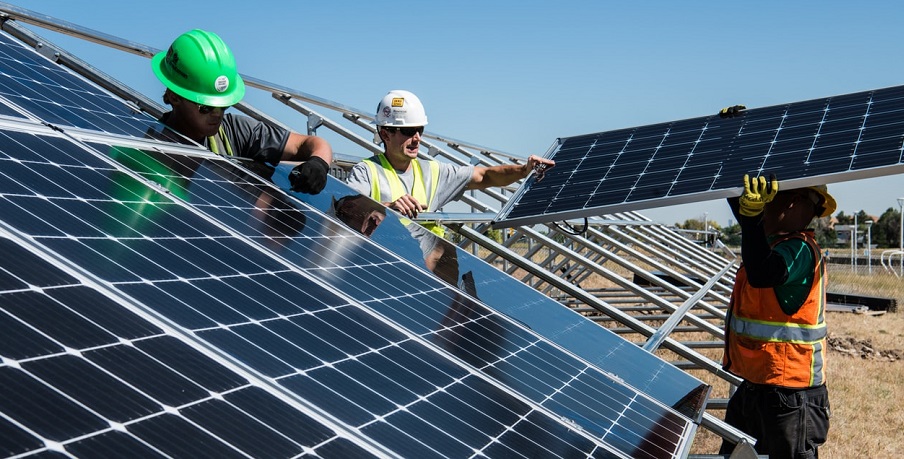 About two of every three American jobs in this energy sector are in solar installation and project development firms. The remainder ar e employed in sales, manufacturing, O&M, and other places.