Vermont seeks to ban industrial wind energy projects
January 22, 2016
Legislation would ban the development of new industrial wind projects throughout the state
Lawmakers in Vermont have plans to ban any industrial wind energy projects from taking form in the state in the future. New legislation has been introduced to accomplish this and the legislation has gained significant support from state officials. If successfully passed into law, the legislation would ban any wind energy project with a capacity of 500 kilowatts or more from taking form. Smaller projects would still be allowed in the state, however.
Large wind projects may be having a detrimental effect on Vermont's environment
Those supporting the legislation suggest that industrial wind energy projects are having a negative environmental impact. These energy systems are also being accused of destroying Vermont's "scenic resources." The legislation was introduced after lawmakers had received complaints and testimony from state residents concerning how they have been affected by large-scale wind energy projects. These residents had said that wind energy is not appropriate for their towns.
Legislation may slow Vermont's plans to become more environmentally friendly through the use of clean energy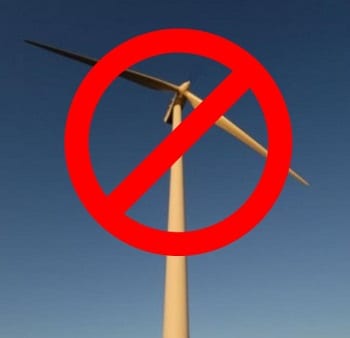 While the legislation has gained strong support, there are those that believe it will be a detriment to Vermont's overall environmental goals. In 2011, the state adopted a plan to derive no less than 90% of its energy from renewable sources by 2050. Since 2011, Vermont's solar capacity has grown by 10 times the amount that was reported in 2010. Wind energy grew 20 times more than what was reported in the same year. Those supporting Vermont's renewable energy plans suggest that a ban on industrial wind projects may have a negative impact on the state's environmental efforts.
Lawmakers aim to ensure towns have the control over energy projects that they need
State lawmakers want to ensure that towns throughout Vermont have more control over the process of approving energy projects. The state has been attempting to accomplish this for some time, but legislation has failed to do so in the past. A ban on industrial wind projects may slow Vermont's environmental plans, but it is not expected to cause a collapse of the state's wind energy sector.