Denmark sets new record for wind energy production
January 20, 2016
Wind energy production record broken twice by Denmark
Denmark has beaten the world record for the most amount of wind energy produced for the second year in a row. The country has become heavily involved in the use of wind energy due to its environmental and sustainability interests. Denmark has plans to distance itself from fossil-fuels, thereby becoming more environmentally friendly and independent of foreign sources of power. The country's leading utility, Energinet, has noted that wind energy is likely to continue playing an important role in Denmark.
42% of country's electricity came from wind power systems in 2015
According to Energinet, approximately 42% of Denmark's electrical power came from wind energy systems in 2015. Because of the performance of these energy systems, Denmark was able to turn off its large power stations for several days during the first half of the year. Wind turbines were able to meet the country's energy needs during these times, with no problems being reported by consumers and those making use of this electrical power.
Strong winds help boost energy production for Denmark's wind power systems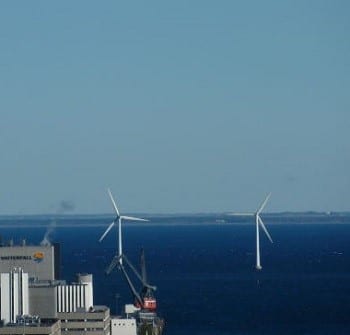 Last year was the second time Denmark has managed to beat the world record in terms of wind energy production. In 2014, 39% of the country's energy came from wind power systems. Energy production grew quickly in 2015, largely due to strong wind currents that came to the country during the beginning of the year. As wind energy production grows in the country, Denmark may be able to attain its goal of deriving 100% of its electrical power from renewable energy sources by 2050.
Offshore wind energy is beginning to gain more support from many countries
Wind energy has become quite attractive in several countries, especially as the cost of wind turbines continues to fall. Some countries have become heavily invested in offshore wind projects, which have the potential to produce vast amounts of electrical power. This is due to the strong wind currents that can be found at sea. Denmark has shown some interest in offshore wind energy systems due to their potential to produce electrical power.