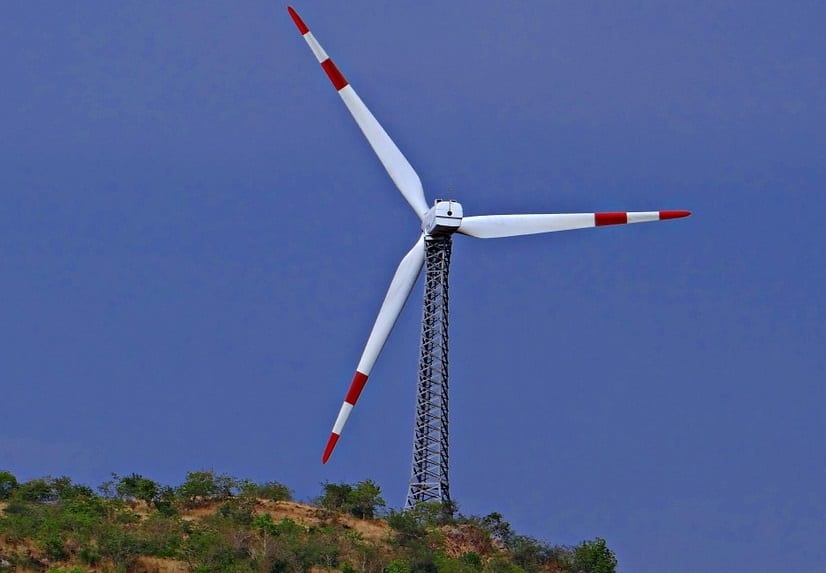 Wind energy reaches a new record in India
April 6, 2017
India has achieved a new milestone with its wind energy projects
India has reached a new milestone with its wind energy production. During the 2016-2017 fiscal year, the country generated 5,400 megawatts of wind power, surpassing its goal of generating 4,000 megawatts of wind energy. Renewable energy has been experiencing healthy growth in India. The country is home to approximately 50,100 megawatts of installed clean energy capacity. More than 55% of this capacity comes from wind power projects. Despite the growth of clean power, only 16% of the country's electricity comes from renewable sources.
Government continues to show strong support for wind energy
The states of Andhra Pradesh and Gujarat lead in terms of installed wind energy capacity. These states account for 2,190 megawatts and 1,275 megawatts of installed wind capacity, respectively. India has quickly established itself as a leading wind energy market, proving to be more attractive to companies that specialize in developing wind projects. Part of the reason India has begun to show such strong support for clean power is because of concerns regarding climate change and commitments it has made to become more environmentally friendly.
Country intends to install 175 GW of clean power by 2022
Last year, India vowed to reach the 175 gigawatts of renewable energy capacity by 2022. Approximately 60 gigawatts of this capacity will come from wind energy, with 15 gigawatts coming from biomass and small-scale projects. Notably, solar energy will play the leading role in this endeavor, with India planning to install some 100 gigawaats of solar capacity by 2022. By increasing its renewable energy capacity, India hopes to rely less on fossil-fuels.
Offshore wind energy could have a promising future in India
Wind energy has promising potential for growth in India, especially where the offshore sector is concerned. Offshore wind projects have the capability to generate more electricity than their onshore counterparts, but are generally more expensive to develop. Offshore wind energy projects could help India accomplish its environmental goals ahead of schedule due to their power production capabilities.