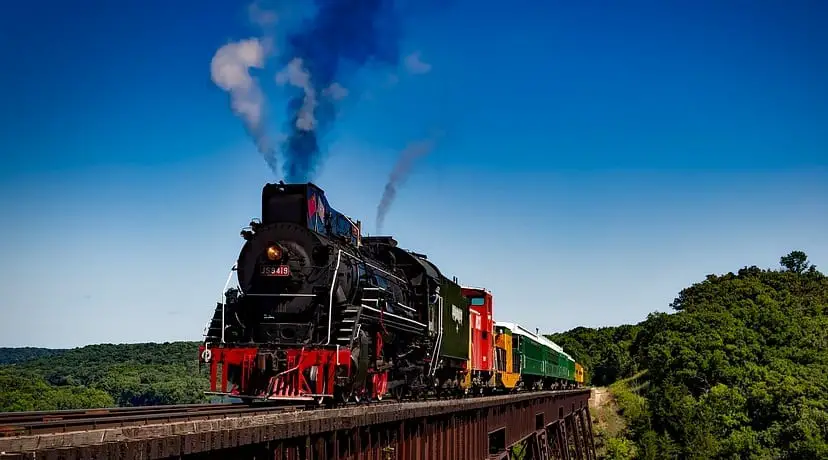 2022 could be the year hydrogen fuel trains run on British railways
January 9, 2019
A hydrogen fuel cell train design has been unveiled for the UK market.
Hydrogen fuel trains could be coming to Britain in the near future. Alstom, a French rail multinational company, and Eversholt Rail Group, a UK rolling stock operating company (ROSCO), have unveiled the design for a fuel cell train that has been nicknamed "Breeze".
The hydrogen fuel transportation will bring zero-emission technology to areas of the UK that still operate on diesel.
The hydrogen fuel trains are reportedly based on the British Rail Class 321 and will be able to reach speeds of 87 mph. Moreover, they will be nearly silent while travelling and the only waste products will be water and steam, making the trains emissions-free.
"Hydrogen train technology is an exciting innovation which has the potential to transform our railway, making journeys cleaner and greener by cutting CO2 emissions even further," said UK Rail Minister, Andrew Jones MP, reported The Telegraph.
A fleet of electric trains that were built in 1988 by British Rail will be the first to be converted into hydrogen-powered trains. Alstom will convert the electrical multiple units (EMUs) to hydrogen multiple units (HMUs), combining the versatility and environmental benefits of hydrogen fuel cells with the efficiency and practicality of the existing rolling stock.
The trains are expected to be converted over the next three years and the conversion work will take place at Alstom's Widnes facility. The first trains are projected to be operational in 2022.
The Breeze will join other hydrogen fuel trains already operational in Europe, including the Cordia iLint in Germany.
This isn't the first time that Alstom has involved itself in a hydrogen railway project. Last year, the company helped Germany become the first in the world to run hydrogen fuel cell trains for public transportation, when its Cordia iLint hydrogen trains went into operation back in September, reported Hydrogen Fuel News.
"In Germany, Alstom's hydrogen trains are already transporting passengers in the comfort and quiet that is characteristic of these trains. The Breeze offers British rail users the opportunity to share in the pleasure that is a journey on a hydrogen train," said Alstom UK & Ireland Managing Director, Nick Crossfield.
The UK government has set a goal to eliminate diesel rolling stock by 2040 in its efforts to help combat greenhouse gas emissions and decarbonize the nation's railways. Once the hydrogen fuel trains have been converted by Alstom, they will be owned by Eversholt, which will then lease the trains to rail operators.