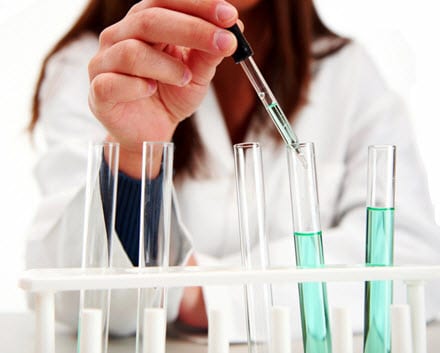 Aalto University researchers develop new nanomaterial that could make fuel cells more affordable
January 22, 2012
Researchers from the Aalto University in Finland have discovered a new way to make hydrogen fuel cells more cost effective.
Currently, the cost of fuel cell manufacture is keeping hydrogen energy from becoming a major staple of the world's energy infrastructure. Many companies in various industries have shown a great deal of interest in hydrogen fuel, but have been unable to adopt the energy because of the cost of fuel cells. Researchers claim that the new discovery could reduce the need of costly materials for the construction of fuel cells.
Fuel cells produce hydrogen gas as part of a chemical process known as electrolysis. This process is instigated by a catalyst that is, typically, made out of platinum. Conventional fuel cells are quite expensive because they require a large amount of platinum in order for the catalysts to work effectively and for long periods of time.
Researchers from the Aalto University have developed a new nanoparticle material that could replace platinum in fuel cells, or at the very least reduce the amount of platinum needed.
The new material not only reduces the cost of fuel cell manufacture, it also makes fuel cells more efficient overall. The development could help hydrogen fuel gain more momentum with consumers and businesses. If the cost of fuel cells continues to plummet, they may soon replace batteries and win out over other forms of alternative energy.